Warmth returns for the weekend and summer
We will have to suffer through another day or two of rain and cold, but the GFS and others are confidently predicting that we will dry out Saturday and Sunday.
The sun will not return full force though as we have plenty of activity off the coast shoving clouds our way. So expect one of those weekends of running back inside to get your sunglasses or to peel off a layer when the sun does break through. It will be mild so either way the outdoor will be a fine place to be.
Looking longer term, the Summer forecast (July, August, September) has been released at Accuweather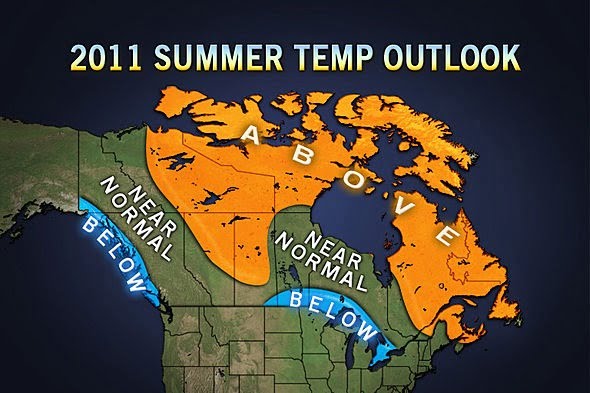 As I've saying, and hoping, it looks like the cooler than normal temperature outlook is starting to pull away and we are now in the 'normal' outlook for summer highs.
The forecast has also shifted the drier than normal forecast onto our region from the interior. Well see if that translates into a more active fire season on the Island.