Warm weekend – possible chilly February?
Nothing too big to report. The clouds and some fog will stick around for the weekend. It will stay quite warm. Our normal for this time of year is 5C but we got up to 10.3C yesterday afternoon! A beautiful end to January.
Look at that temperature soar!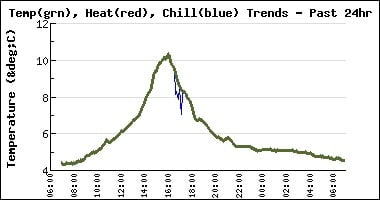 Part of the reason for the warmth was because the sun actually came out! Here's the solar radiation graph.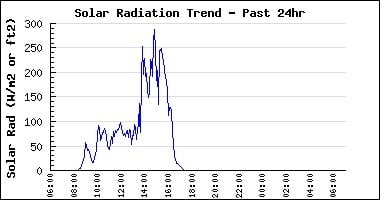 300W/m-2 isn't anywhere near summer time levels around 1000 but its still enough to get some Vitamin D!
So we should stay above 5C which will feel quite nice. The threat of rain has waned again and now we should stay pretty dry until at least Sunday when a new system will come through.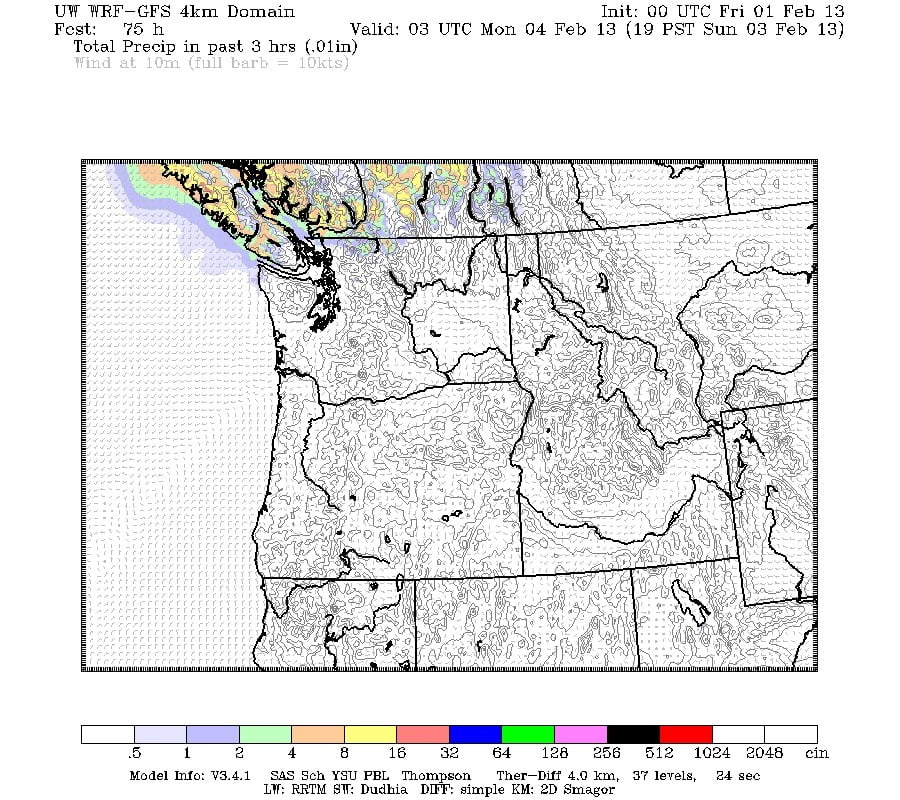 It won't be much. The map above only shows a few millimetres on this 3hr map for Sunday night at 7. (Six centi-inches to be exact.. Or 0.06in. What the heck kind of unit is that anyway, talk about unconvertible!)
Looking quickly at the long range, there is a chance we go back to the 1C and foggy pattern we suffered through much of January. It says there could be a big dip around Valentines day into the subzero temperatures, but this far out, who knows.