Ugly day – Drive Safe – models impressive
It's ugly out there. Heavy rain almost the whole way from Port Alberni to Parksville. Please be safe driving if you have to.
That said, nature is beautiful and science and nature can be beautiful too. I love this satellite picture from 5:30AM this morning showing the swirl of the storm as it approaches the Island. But even more cool, look how similar the two images are. The top is the satellite, the bottom is the forecast model prediction from last night for 7AM. It would be difficult to say it could get much better than that. (Though it can always get better)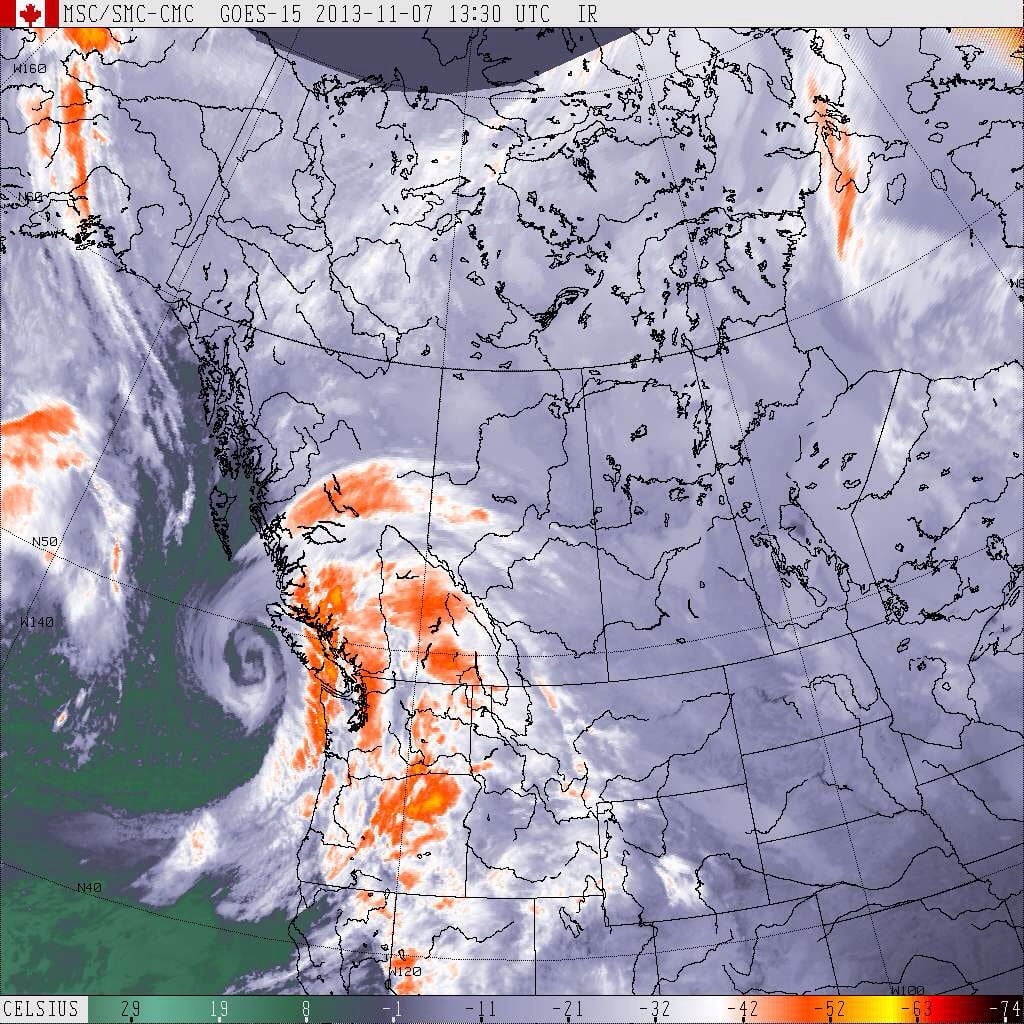 This rain will taper off through the morning. There is also wind on the West and East coast of the Island but we should be fairly protected from that.
The showers will continue throughout the day and will finally end around supper time. It should stay mostly dry until Saturday morning when a small front is expected to come through. It will be nothing like today though.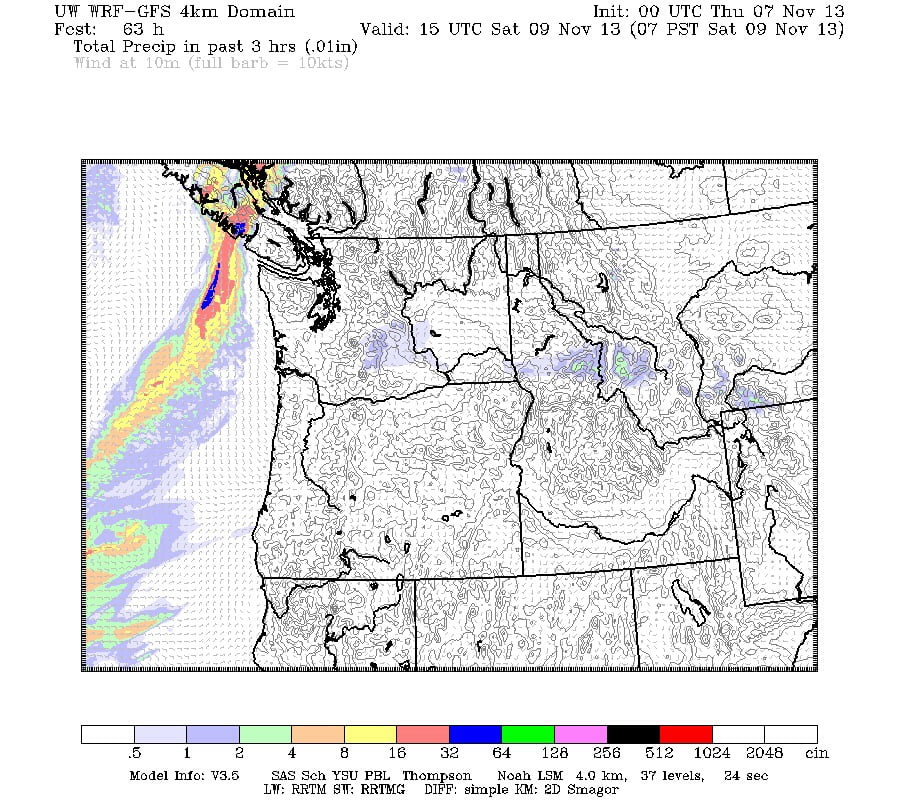 November is our wettest and stormiest month! Looks like we are starting out pretty normal!
Happy Thursday all and don't forget to enter in the Contest! The link is in the menu at the top!