Welcome to the fog! (Update: or should I say Goodbye?)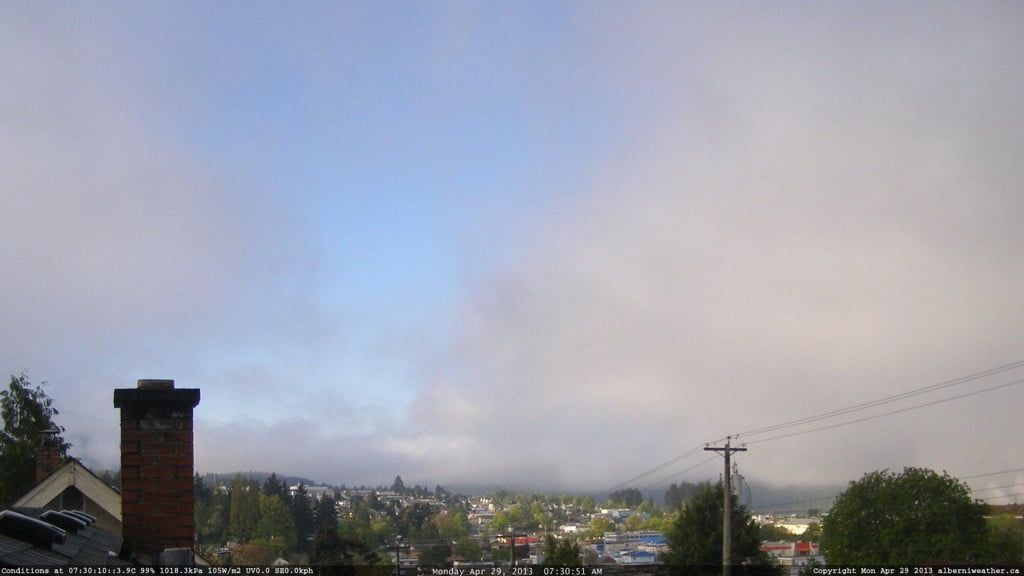 Aside from the fog, I can't say much bad about the weather this week. We got through what was a pretty blustery and chilly weekend and now we will be rewarded with most of the week being bright and sunny.
It had originally looked like we might get into the mid twenties but the forecast has since backed off and we are now looking at up to 20C on Friday. Don't be surprised if we have a lot of fog in the morning.
I also noticed the latest long range weekly forecasts are looking mighty fine as well.
Check out the forecast for the last week of May! Click to see the other two weeks.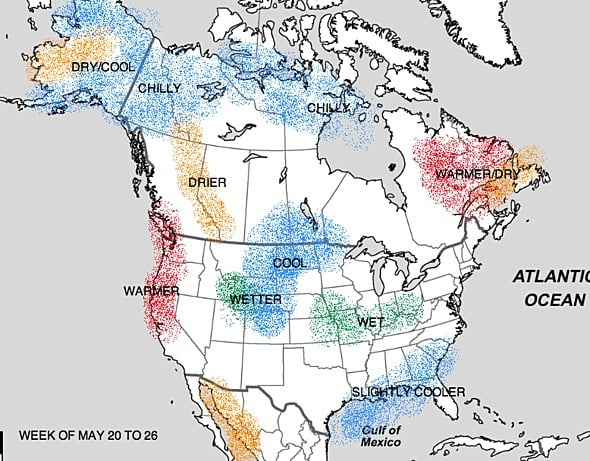 Lets hope both the short and the long term forecast holds!
Happy final April Monday!