My only complaint of the past few weeks has been the extremely unfair distribution of lightning storms on Vancouver Island. (hear the tiny violins?)
Well, today that inequity May be solved, at least Geographically. We are setting up for a good bunch of lightning and the forecast appears to have it be a little stronger on the central Island than on the South.
Of course… I'm in Victoria this weekend. So the Gods of lightning are no doubt laughing at me again. Yyaaaaaaargh. 🙂
There is already a little action showing up on the lightning detector right now just off the coast but it shouldn't get revved up until later this afternoon and evening.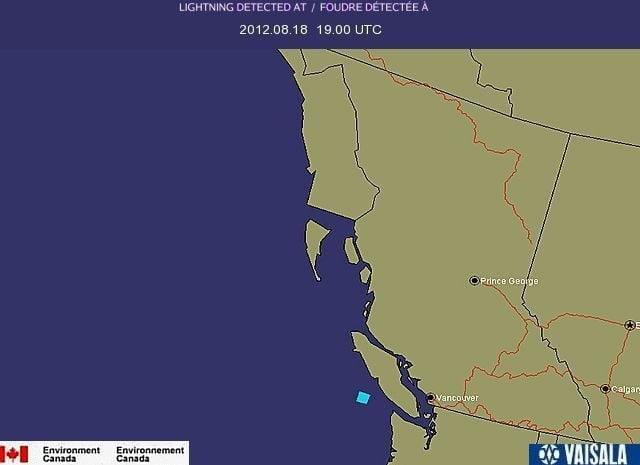 You can see the lightning detector yourself by clicking on the yellow link in the forecast.
Here's the satellite showing the low coming down from the north.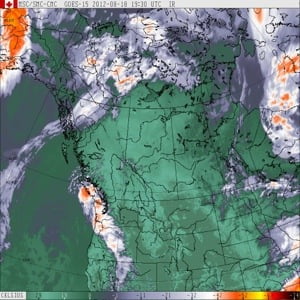 Enjoy the show if you get it.