The winds are blowing from the North and it is cold.
It looks like the expected cool down to below freezing temperatures has been delayed a bit, but it is still on its way. The good news is a lot of the snow has melted and not frozen solid yet, so hopefully that continues, but still beware of ice today and tomorrow as things cool off.
Here is this mornings temperature profile of the region: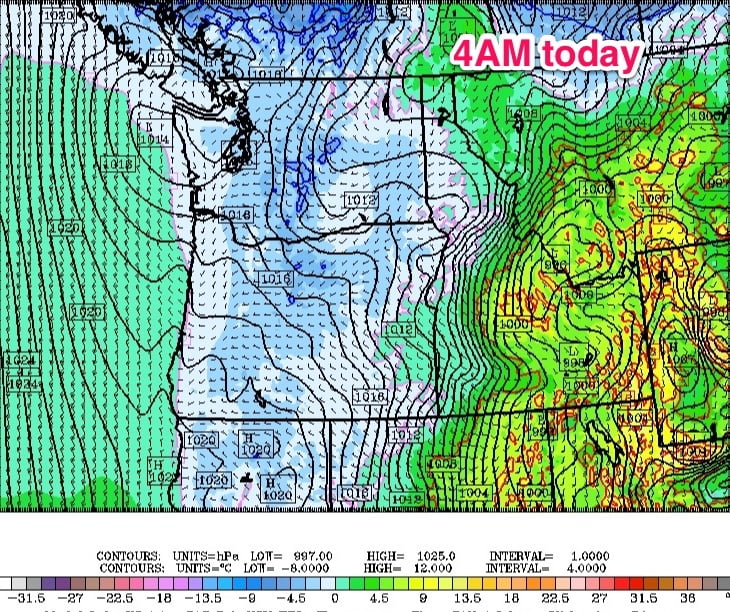 Friday and Saturday look almost identical: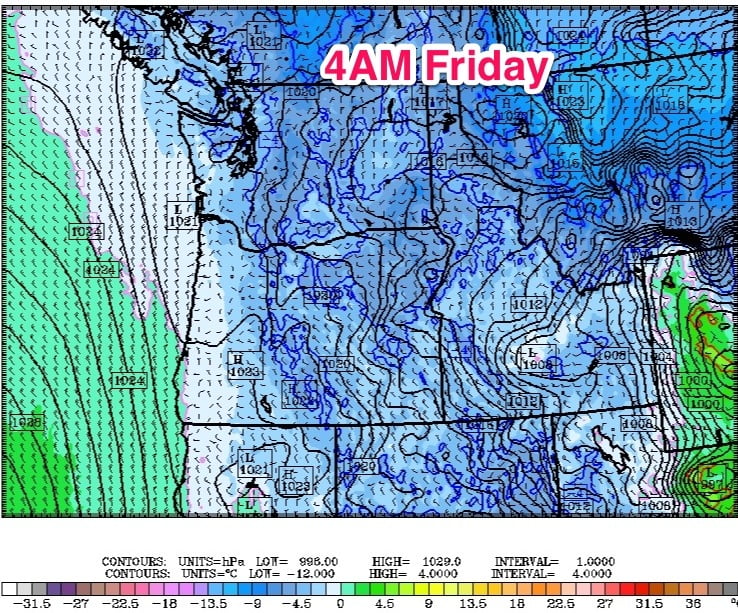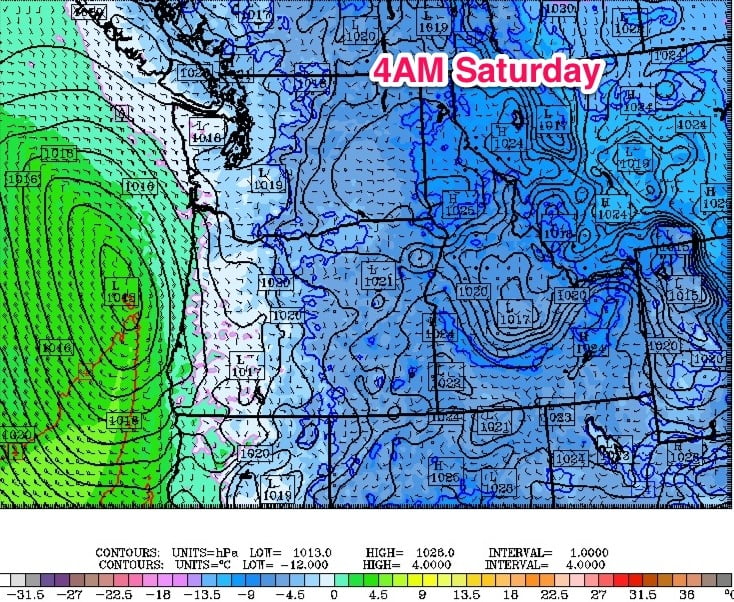 The difference on Saturday though is you should notice the low pressure system to the South off of Oregon. This might throw enough cloud our way to produce some snow showers. It is quite a fast moving and weak little beast though so whatever it does bring, it won't last long.
And getting back to the topic of wind. The folks at UVic that run the Vancouver Island school weather network produced a very cool little video showing how the temperatures rose during the storm on Tuesday. Check it out:
Also worth checking out is Tuesday's daily time lapse from the webcam here at Alberniweather. Always love watching the snow fall.
And last but not least, yesterday I received my new WIRELESS anemometer! I seem to have an ever increasing list of things to do on the weekend but I am hopeful that I will be able to get up on the roof and install the anemometer! Hooray!