When I went to bed last night it was snowing pretty hard but it wasn't sticking.
Lo and behold when I woke up this morning I was greeted by this!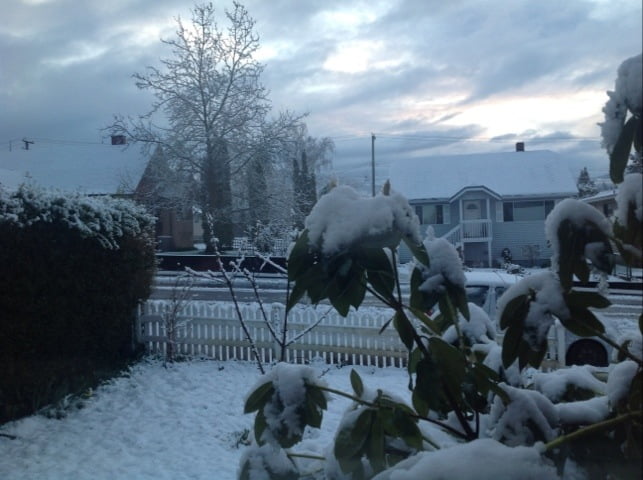 There is about 3-5cm of snow on the ground depending where you are. It is supposed to warm up to 9C today so the snow should be gone by the afternoon but if you get out there soon you might be able to make a snow man!
Enjoy!