A quick post this morning.
Like yesterday, we awoke this morning to below zero temperatures and lots of fog. The fog burned off by noon and we had a wonderful and warm afternoon.
It was clear and icy in spots on the East Coast. I managed to snap a quick picture of a sun dog as the bus arrived at Woodgrove.
Cick for larger version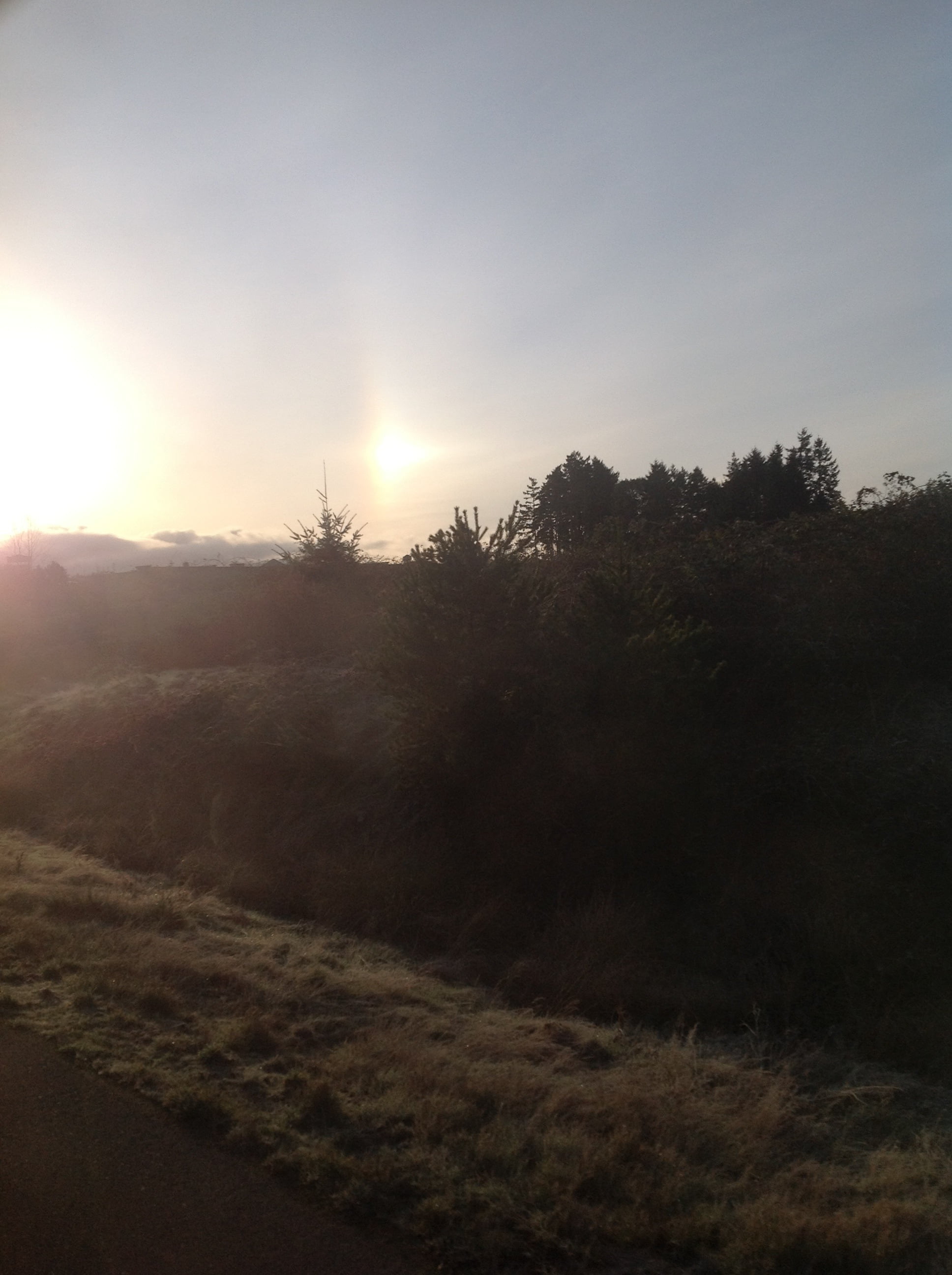 Here's hoping that the fog lifts in Port again this morning. This sunny weather won't last though. Tuesday will bring a new front with rain, though noting like the Pineapple Express.