Update! Some last ones from Brian Hartt posted at the bottom. Spooky!
The skies finally started to clear in the past couple hours and the sun is now visible along with Venus! (using the proper equipment, see previous post!)
A local resident, Brian Hartt, has taken some excellent pictures with his telescope!
Click for full size version
Through the clouds (no filter)

And two with a solar filter: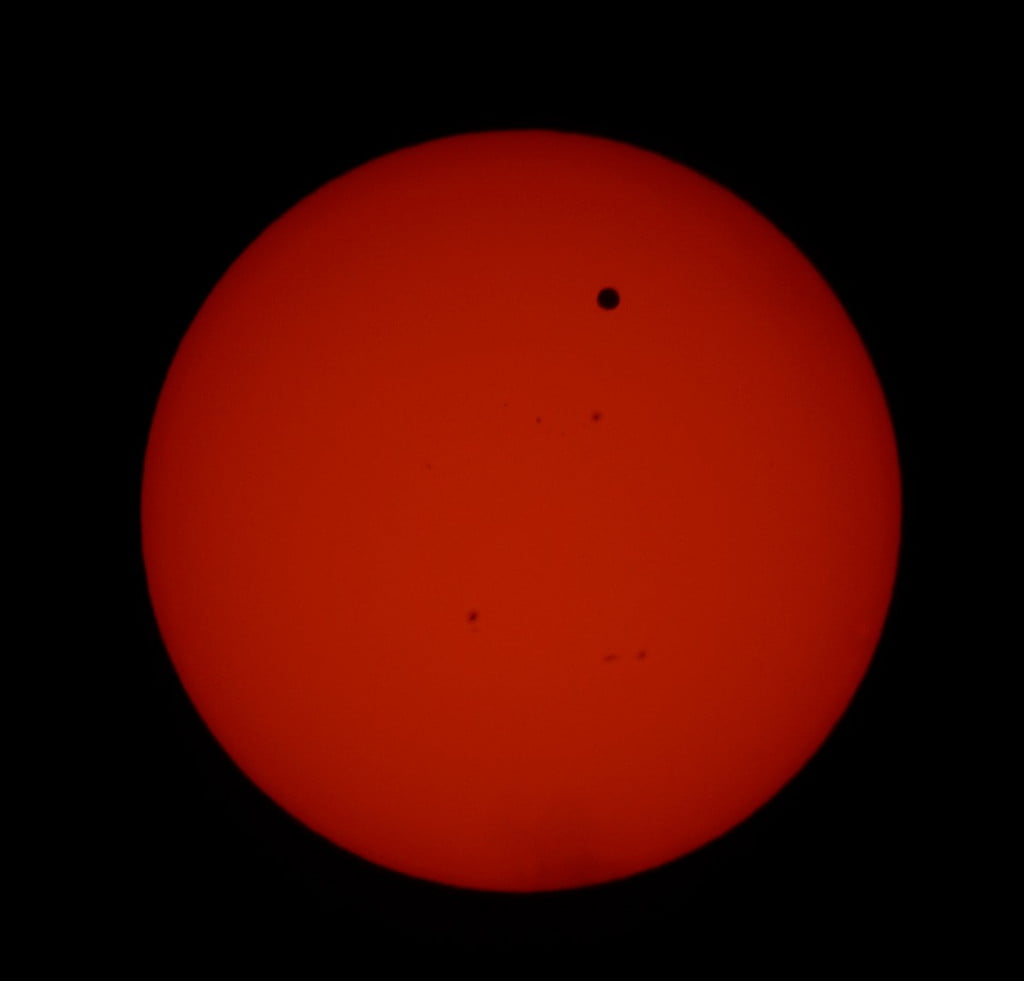 Thank you Brian! Great shots!