I'm still sticking to the possibility that Port could see some wet snow from today's rainy blob.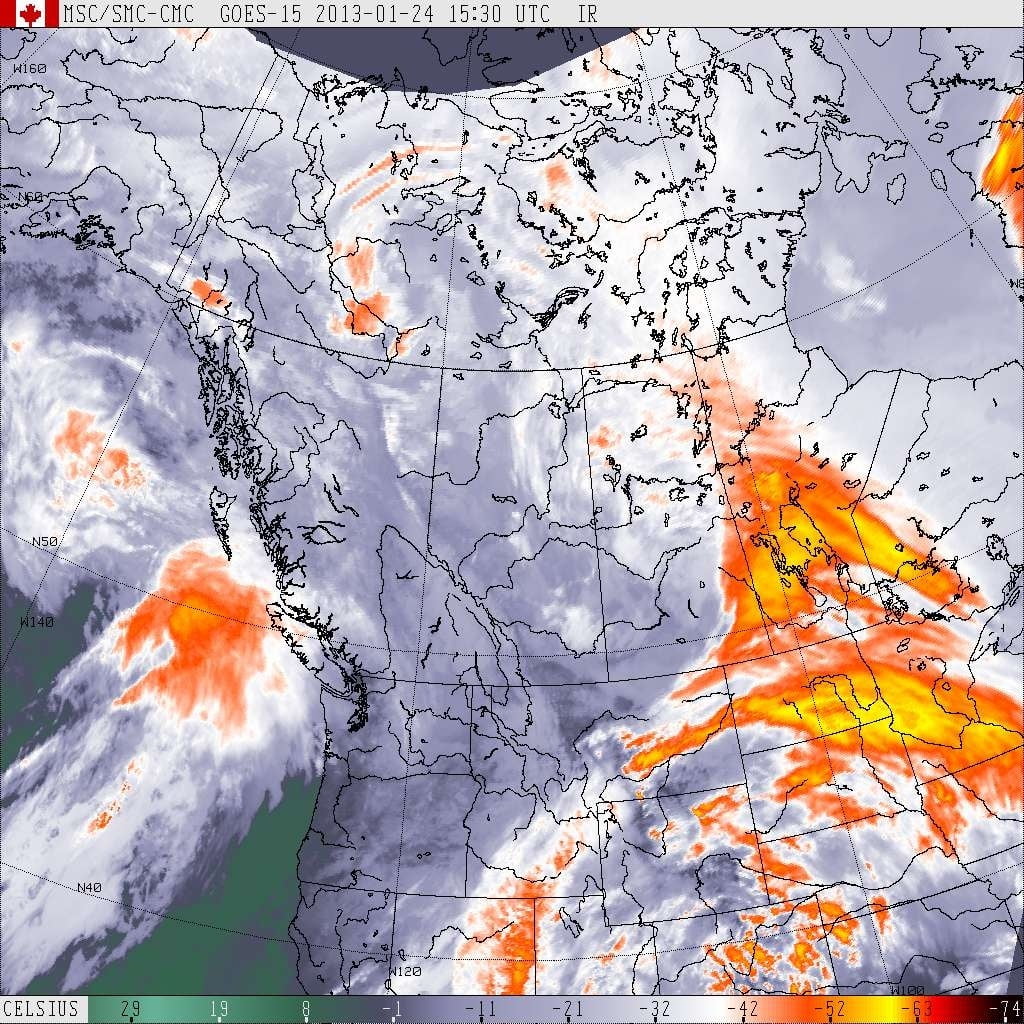 As you can see the front is headed our way. Rain should begin just after noon.
Best chance for wet snow will likely be tonight. We shall see.
Longer term, Sunday looks like more of a real chance for snow as temperatures again head below zero and a low pressure system dives south just off the coast. Like I said yesterday though, when those systems produce snow, they usually produce the most of it when they go inland over Northwest Washington and drag cold air across the Strait to Nanaimo and other East coast stations.
In fact the model might be showing exactly that. This is the precipitation picture for 4AM Sunday morning. It is slated to be at or below freezing at that time.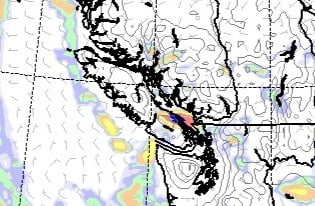 So I don't expect much from it in our area, but Nanaimo/Chemainus/Cowichan might be a bit different.
More tomorrow!