Hope you will be able to get outside and enjoy this afternoons unexpected sun and warmth!
Tomorrow it looks like it will all come crashing down 🙂
Showers should start right away in the early morning. Here is the 5AM image, you can see the front just passing over.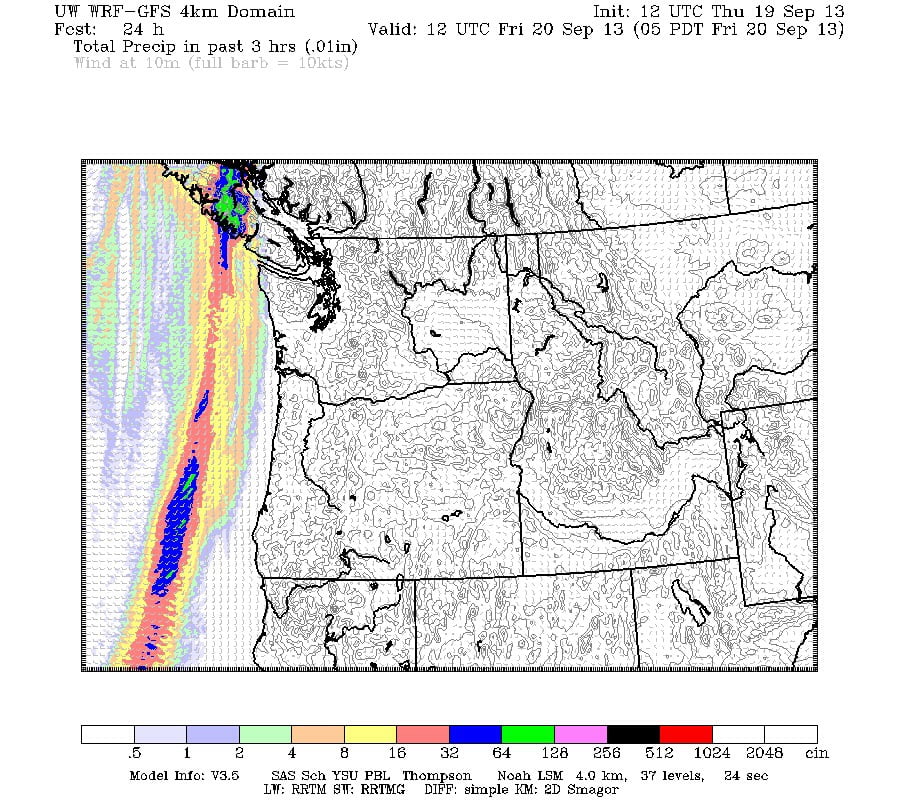 It will get more serious through the normal and between about 1PM and 2PM we should get a bunch of strong rainfall. Up to 20mm in that short span.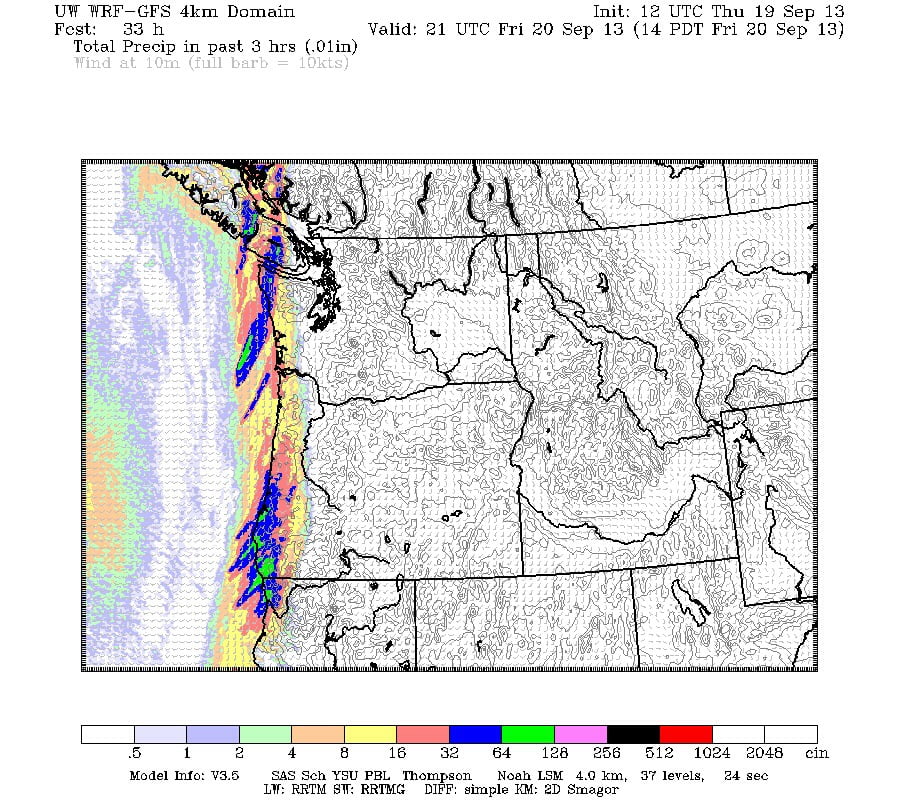 After that the showers should linger for a while. Saturday looks kinda iffy. :). Then Sunday, the first official day of fall, we'll likely see some more rain.
Another update tomorrow! Happy final tanning day of summer!