We will have normal (5C) to slightly above normal temperatures today through Wednesday as a series of fronts move through our area.
Below is the analysis for Wednesday afternoon which looks to be the strongest of the events. But we should see steady showers today and Tuesday as well.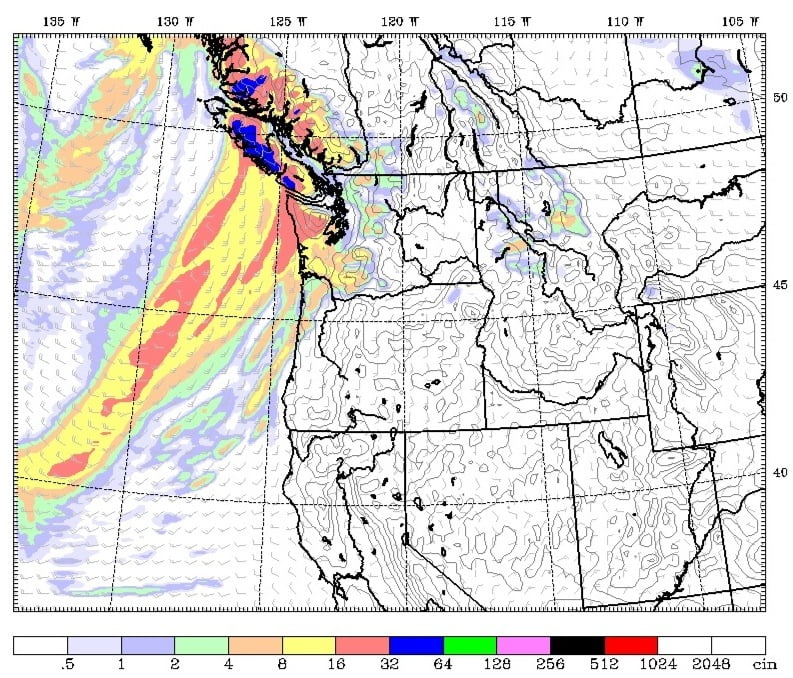 Check out the charts after Wednesday: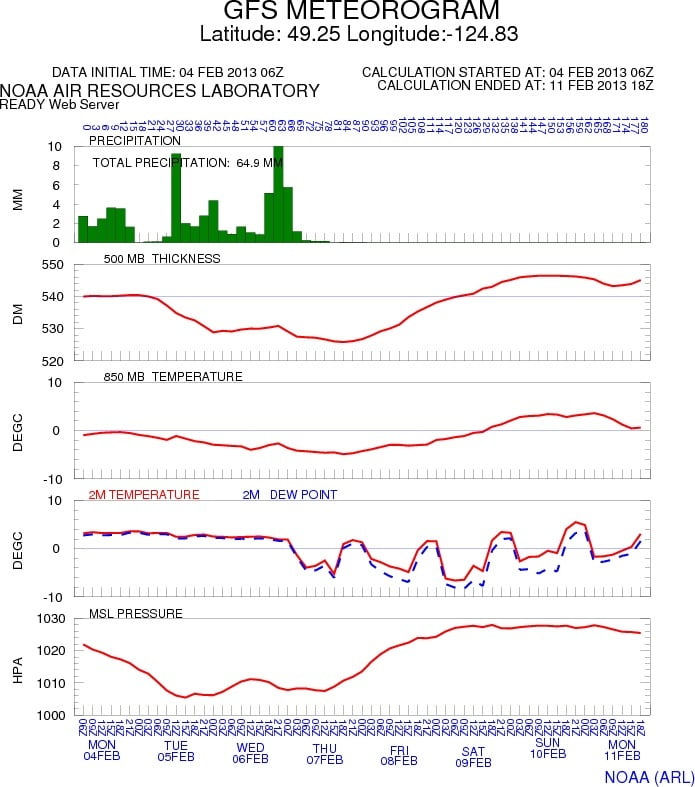 Lows between 0C and -8C through Saturday!? Hmmmm. We shall see. It might turn into just another cold fog event.
There is a small threat of snow on Thursday as moisture lingers after Wednesdays storm.
But there our week! Hope you all have a great one.