All the forecasts say no, all the models say no, all the forecasters (you know, the people who get payed for this stuff) say no for Port.
But I have never seen anything like this before on the Satellite.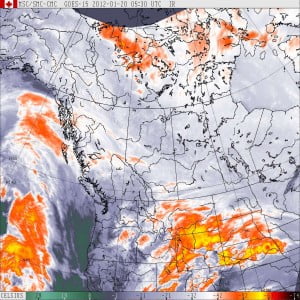 If you look at the Color Animations tonight you'll see that very sharp line heading straight towards us.
I dunno, seems to me like the giant blob behind the thin line has our name written all over it, but maybe I'm just not interpreting it all right.
We'll see!