SNOW. Put away the sun glasses, put on the parka.
Don't open those window blinds! You don't want to see what's out there.

It got a little colder this morning than anticipated. Combine that with a freak pacific storm and we ended up with almost 6 inches (15cm) of snow on the ground!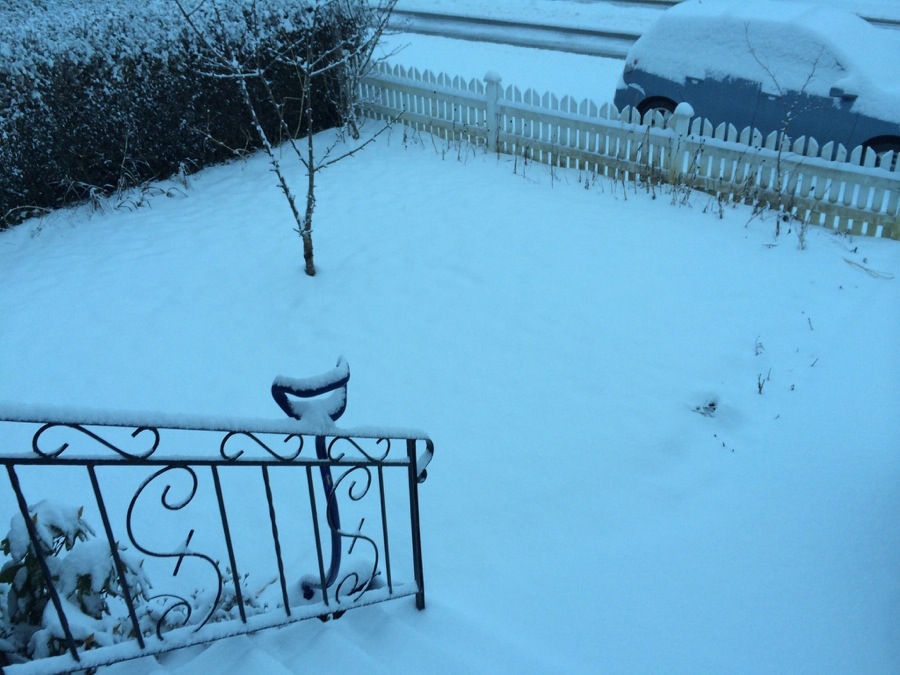 That's the crazy thing about spring in Canada right? You just never know what you're gonna get.
So keep those kids in bed, the schools are closed anyway. Hope you can enjoy some fun on the slippery hills on this April 1st, 2014.
By the way… In some other universe, this was the sunrise just now at Nanoose Bay.
>