So the question in the next 48 hours will be not whether we get snow, we will. The question will be how much and for how long.
Environment Canada has issued a Snowfall Warning….. [edit: oops! not just for us, for the East Coast, South Island, Gulf Islands, Lower Mainland and Sunshine Coast too!)
Here's what the models say:
It will likely start around Thursday 4AM:
Temperature (blue is 0 or below):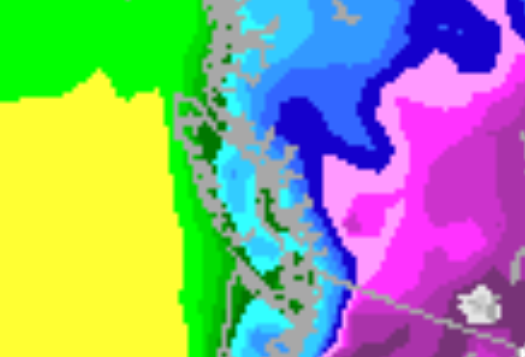 Precipitation: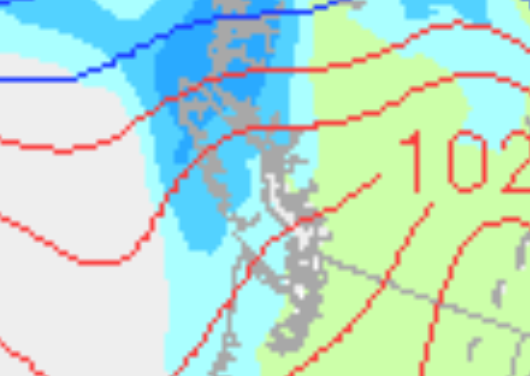 The models predict a switch to rain by around 1PM as you can see here the temperature goes into the green: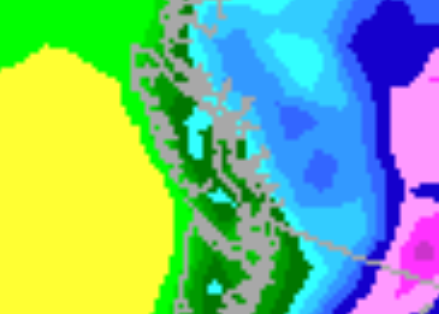 So according to these models, we might not get that much snow out of the deal. But, models are never 100% and for those of you at the Lake or going over Sutton Pass, expect the snow to hold on longer.
What I *don't* see coming that has been predicted over the past few days, is a big warm up back to the 5-8C range. None of the models are predicting that, nor have they at any point. So I think that may have been a little wishful thinking. I will expect temperatures to not go too much above freezing, just enough to switch to rain, but not much more than that.
In fact, going into the first week of December, we look to be going back into the deep freeze…. and for longer this time.
Enjoy! And stay safe.