The last 48 hours have certainly felt the wettest since fall began.
Alberni Elementary got over 60mm of rain between Friday and Monday morning.
The Environment Canada station at the Airport got 93mm.
Not too shabby!
Of course, my station stayed perfectly dry because it is in a box in some delivery depot in Oakland California, but I'm not upset about that at all. 🙂
The good news is that the heavy rain is coming to an end. There will be showers today and tomorrow and Wednesday but nothing like the weekend. The next shot comes Wednesday night into Thursday.
After that, it gets interesting. Both the GFS and Euro models are saying the winds will shift to the north and its going to cool down a bunch next weekend.
Here is the Euro model for next Monday, a strong high has taken over and cold is pushing in from the NorthEast.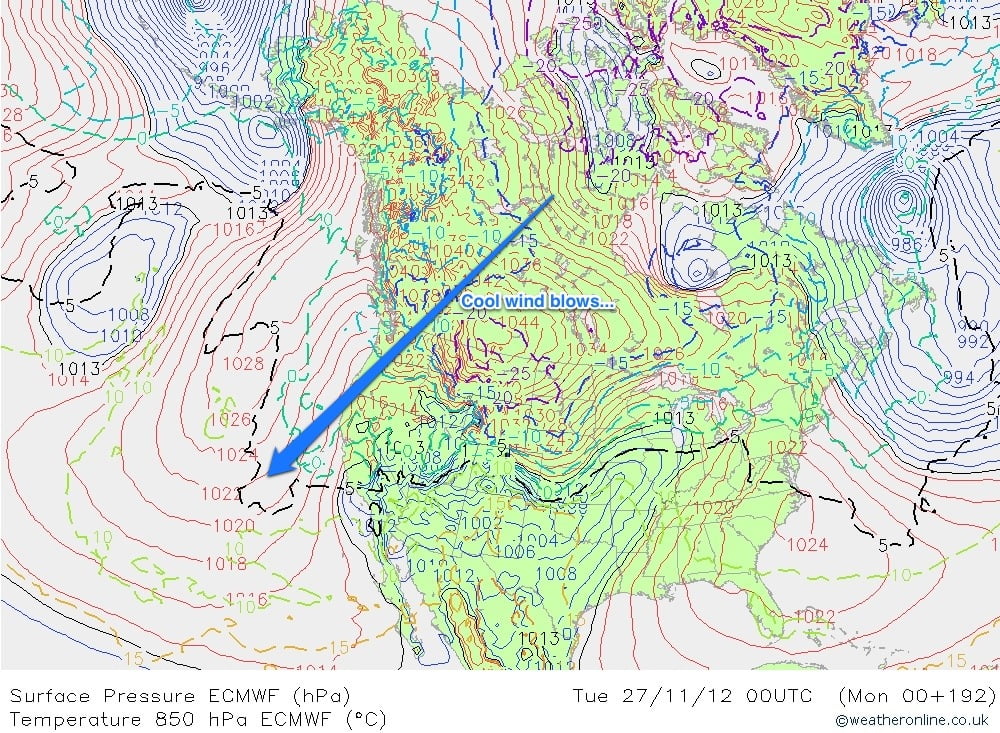 See how the dashed lines bulge out towards Hawaii? That's the cold upper atmosphere air pushing out… It's confirmed by the GFS. I've circled where the GFS shows the surface winds will be blowing strongly from the NorthEast next Monday and Tuesday.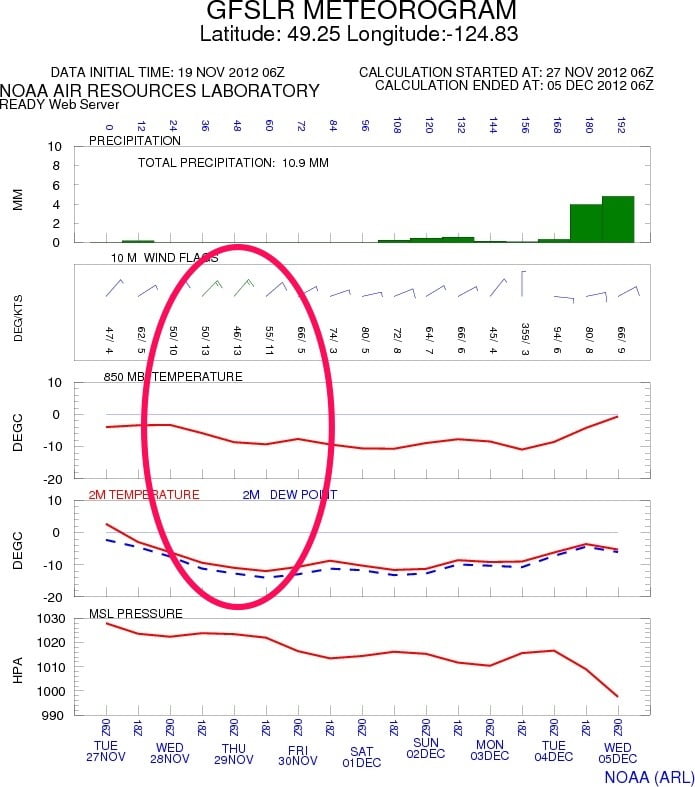 It also has temperatures below -10C! Brr! Don't put too much stock in the temps at this point but there is no doubt that wind will be brisk. Is this our first true shot at snowy weather? It's just past the more sure 7 day window, but is close. If the models hold for a couple more days then we shall see.
…..
My station should be delivered to Davis in Hayward California today. It's only a few miles away in Oakland.