The forecast has moderated somewhat, which is good.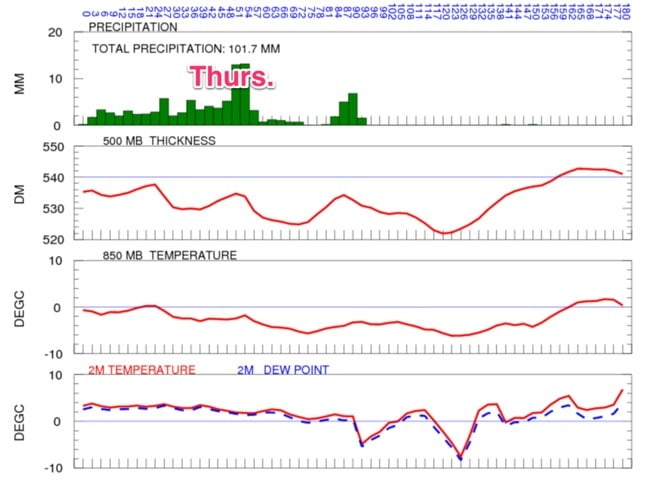 As you can see, it will be wet for the remainder of the week with the strongest shot now coming on Thursday.
You can also see in the bottom red/blue graph that the temperatures will be very steady. Very little chance of snow while the rains are here.
The amount of rain has also been cut in half so we need not worry about flooding or anything like that. It's just looking like a nice springtime rain.. It is almost April after all! 🙂