This mornings fog and clouds and chance for rain should burn off by noon. There will be a bit of fog every morning this week but we should get warmer and warmer as we go along.
This is going to be a transition week. The jet stream is predicted to go from this strong, pattern bringing with it cooler temperatures and chances for rain: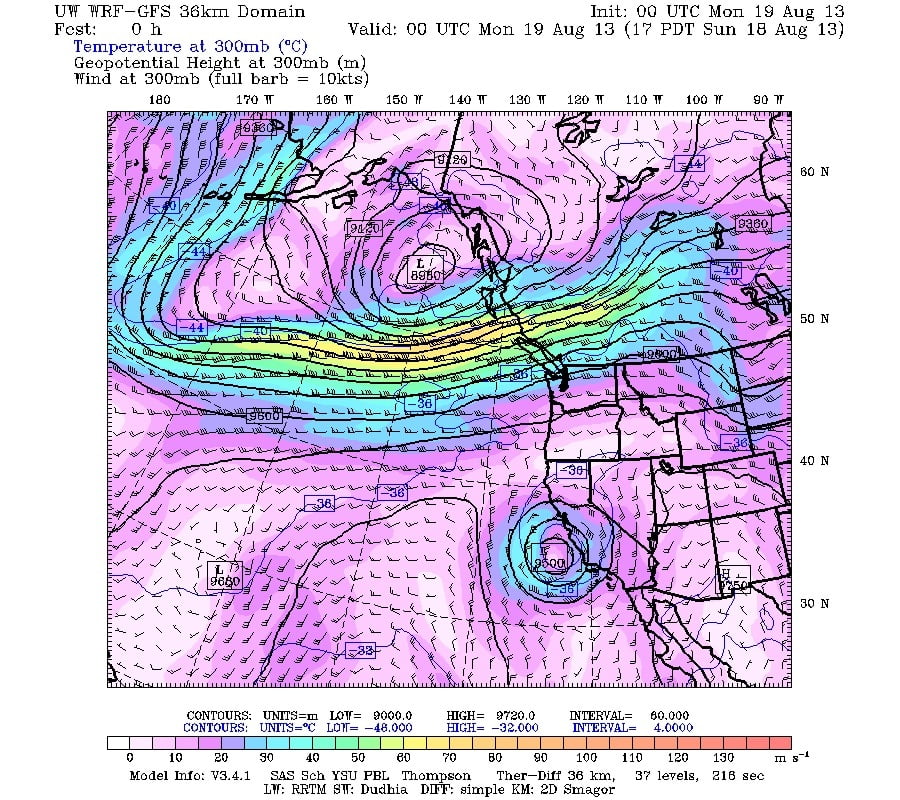 To this, warped, and possibly more northerly and drier pattern by the weekend: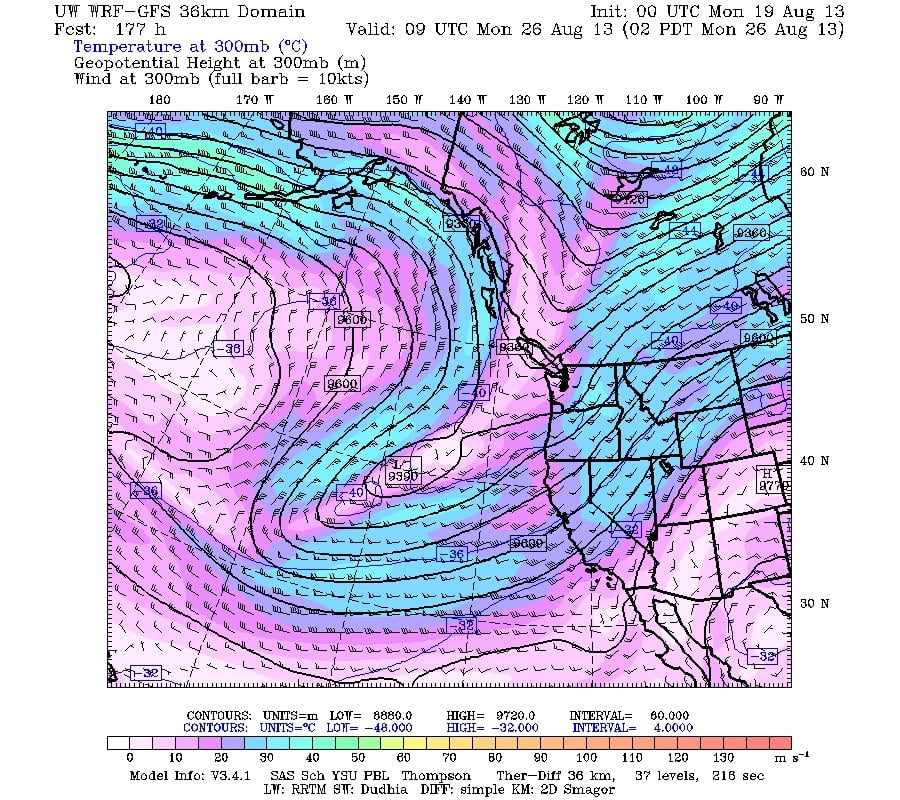 Down here on the surface it will mean a high pressure ridge is going to try to sneak in on Wednesday: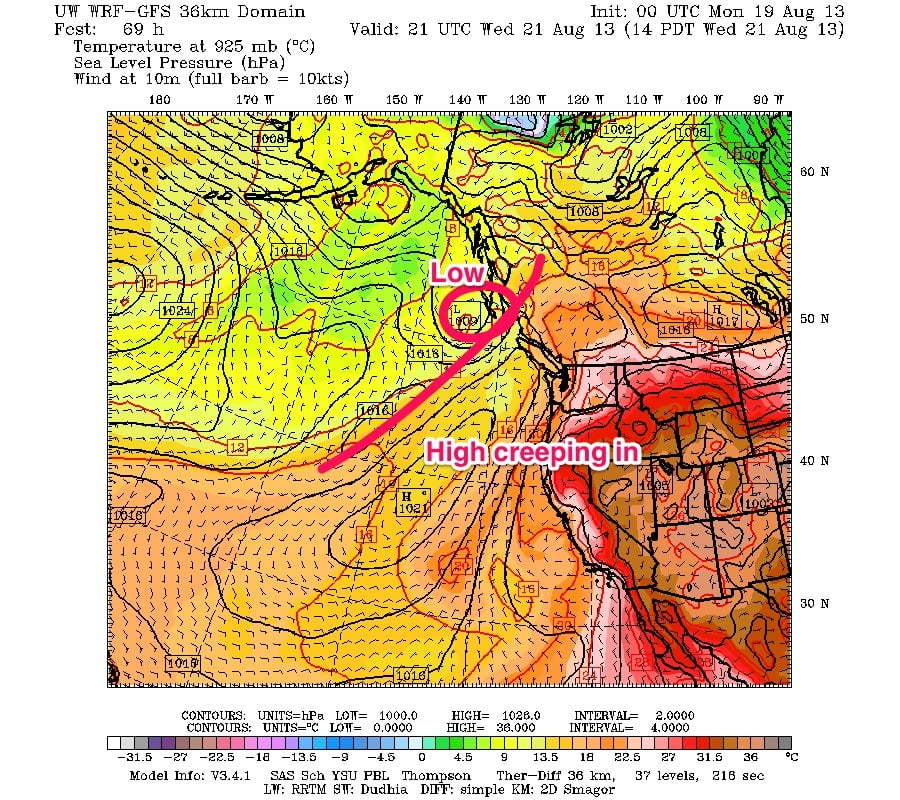 If the high is stronger than predicted, then it will likely be warmer on Wednesday and the rest of the week too. If the high is not as strong and doesn't reach us, then we will probably feel cooler and might even get some showers.
By the weekend as you saw with the jet stream, it's going to have a big kink in it. And that translates to a strong ridge of high pressure out over the central North Pacific.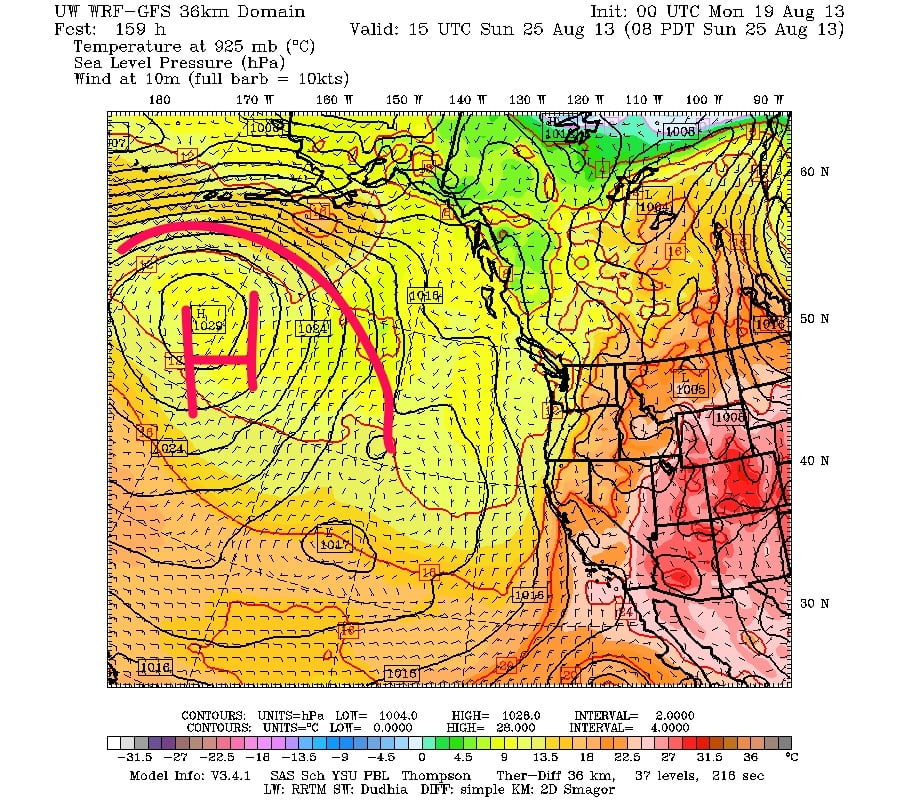 If that ridge ends up closer to us than the image predicts, then we could be in for an extended period of warm and dry weather. If it doesn't we still might get some warm days, but perhaps things will be a little more variable as things roll down the slope from the north towards us. Either way though, a high that large if it comes to fruition is unlikely to budge (a blocking high) and so we will be stuck with whatever it gives us for quite a while.