The fall fair starts tonight at 5! Compared to earlier this week, the forecast has flip flopped for the better! We've gone from potential rain and clouds all week to sun and heat!
Thursday – Thunder threat.

There has been a lot of thunderstorm activity in our region over the past few weeks (at least relatively for our region) and this evening looks like a bit more might come around.
There is severe weather slated for the Interior of BC and Washington and that unstable air will leak North into our region.
Here is the Convective Available Potential Energy (CAPE) forecast for this evening.. We will be just on the edges. Vancouver and Victoria and the East Island are the most likely places to see lightning starting around 2PM. This image is for 8PM when the potential is closest to the Alberni Valley.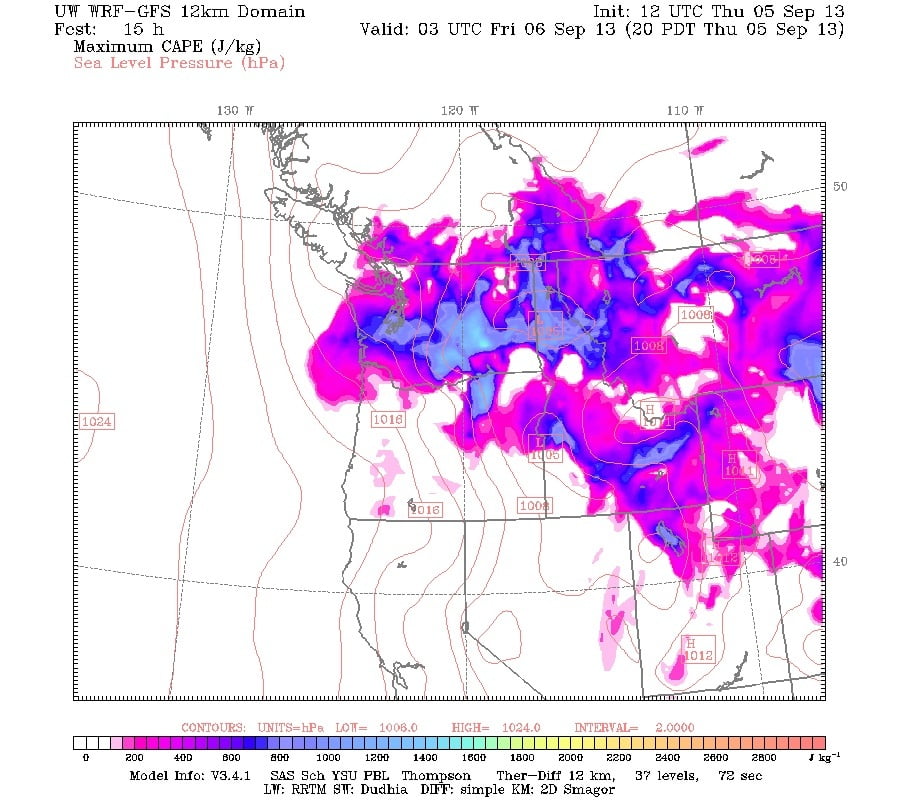 There will be potential for flooding in the Interior and Southern Alberta from the low that is creating this unstable weather. You can see the upper level (jetstream) low in the image below. It has been cutoff from the main jet further north.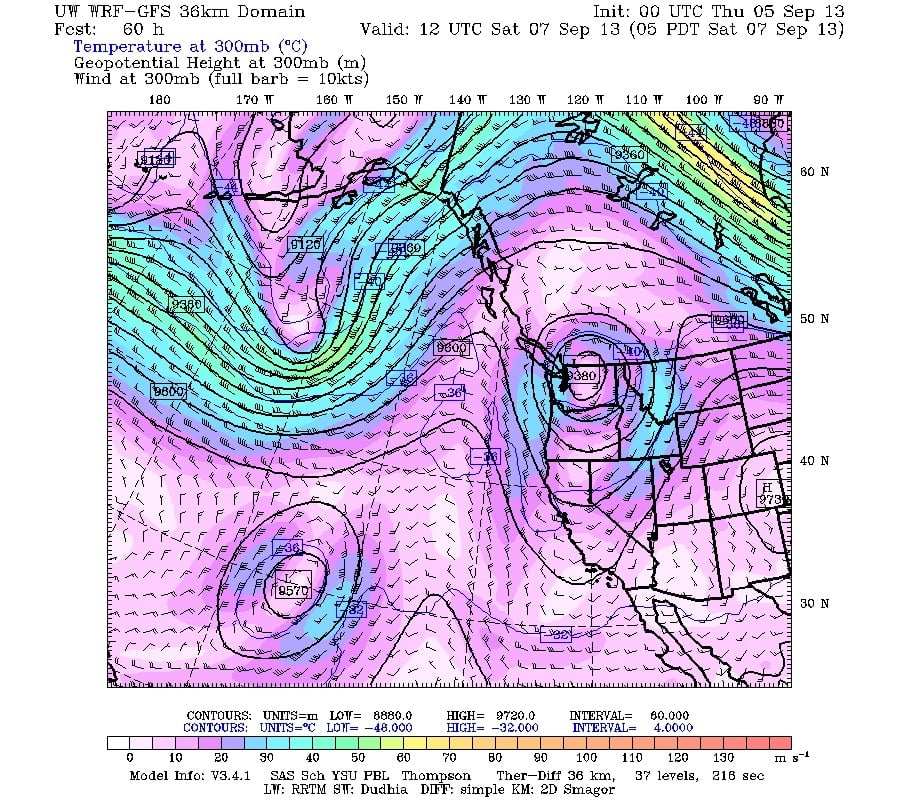 It will be lingering well into the weekend. So you might see that in your news casts.
Friday, Saturday, Sunday, sun after fog.
There is very little chance of showers after Friday. The most moisture we can expect to get will be from the fog and low cloud in the mornings, but things should clear up each day and give us perfect weather for the Fall Fair. I will be at the Transition Town booth in the big barn closest to Glenwood on Friday night and Saturday afternoon, so feel free to come over and say hi.
Next week dry?
The jetstream is quite strong right now, but it is to the North of us, allowing warmth and clearer skies to dominate.
The forecast has that remaining the case until Wednesday or Thursday when the jet slips south.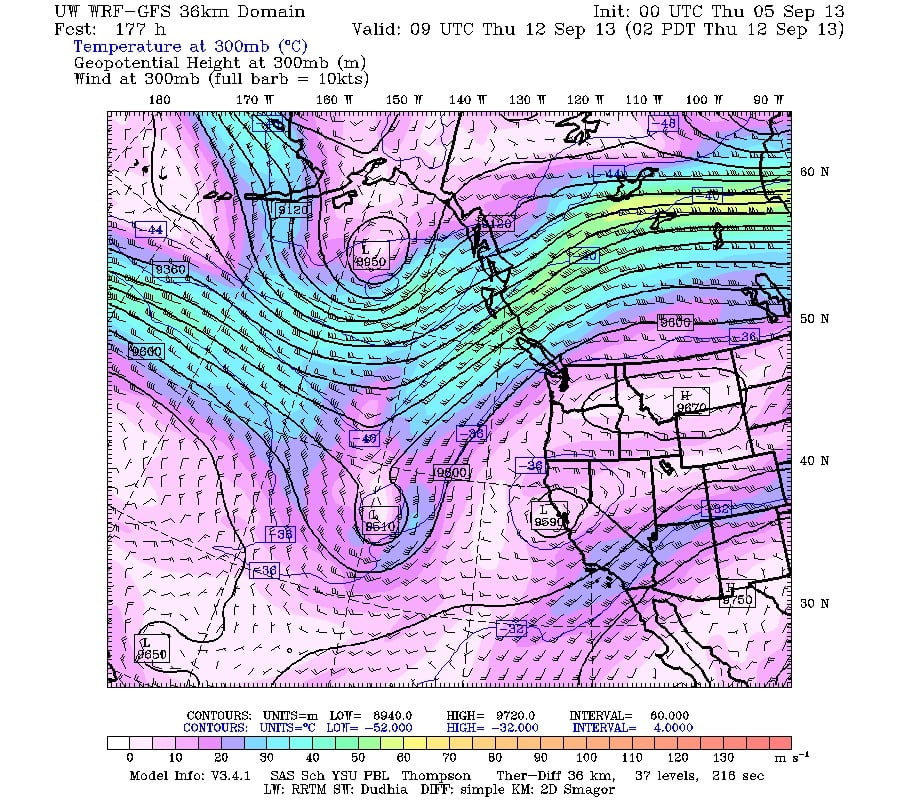 But there is no forecast for a system to sweep in, so we shall see. As we saw with this week, forecasts change, sometimes a lot.
Welcome to Fall. 🙂