There is a weak system on its way for tonight that might give us some flurries once the sun goes down. The map below shows the first very light wave should hit around 5PM, the second stronger wave should hit between 7 and 9 PM.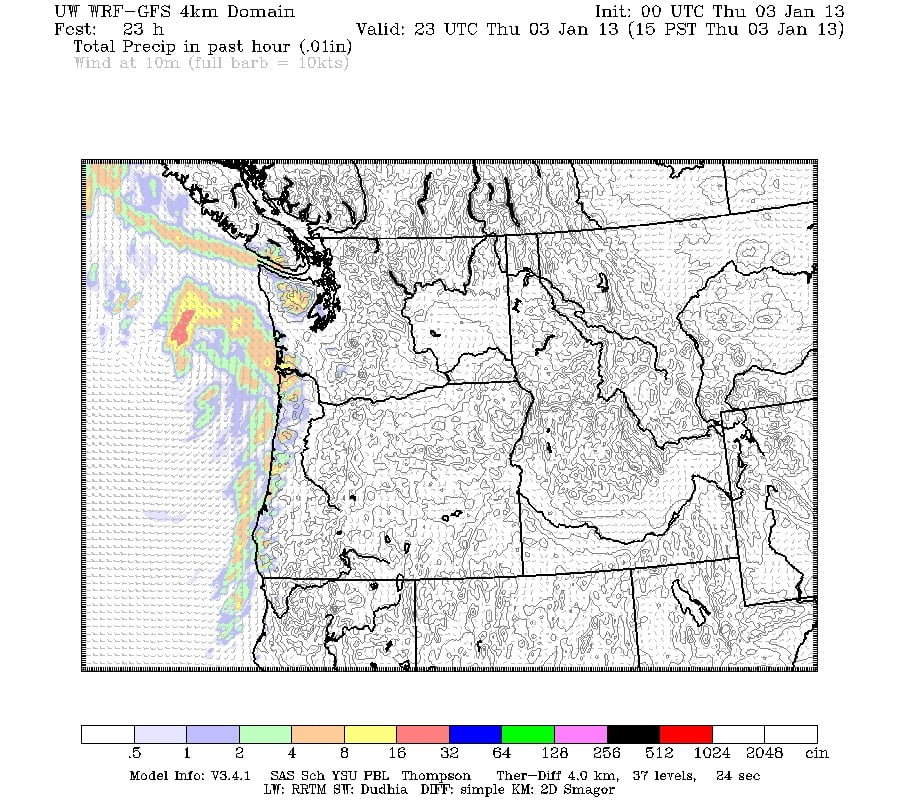 Neither will be hugely significant though. No more than around 10mm. It is chilly around the Island today, including here in Alberni at -1C at the Airport and 0C in town so expect a mix of wet flurries, possibly some sticking, and be careful on the Hump and Passes.
Saturday and Sunday are looking more widespread with up to 20mm showing in the models and still cool, no higher than 3 or 4C.