This just in, I've been handed the official record of weekday weather observations in January for Port Alberni.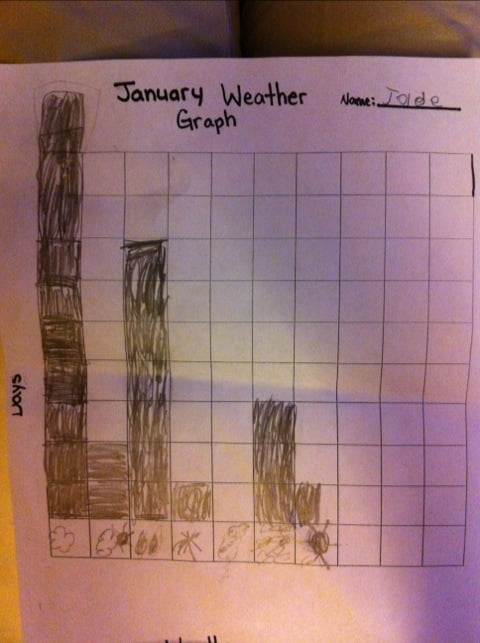 From left to right you have:
Cloudy, partly cloudy, rain, snow, thunderstorm, wind, and finally sun.
This is a weekly task in my daughters' Grade 2 class at Alberni Elementary. 🙂
Definitely looks like the clouds had us beat.
Hooray for Science! (Did I get to do this cool stuff in Grade 2?)
The outlook for the next two weeks is pretty dry (the odd shower here and there) and stable. Highs around 8C. Should feel pretty springlike, and oh ya, Happy Groundhog Day!