A full week of mid to high twenties peaking twice in the 30s at the beginning of May?
No, it is not expected or normal. Why is it happening?
The Jetstream: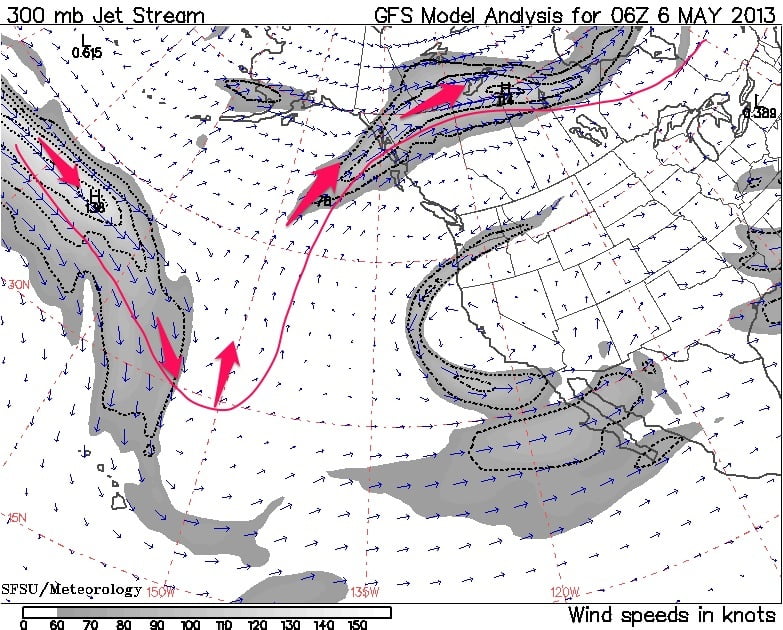 It has bent itself into a rather crazy shape and is headed far to the North allowing warm air in.. And its a bit stuck in a 'blocking' pattern, which means its sticking around a while.
If you have 5 minutes please watch this. It will explain a lot:
I'm going to dig through the records for the Valley to find anything similar but the initial indication if we compared to 1915 is that even back then when we got our highest temperatures, it wasn't for as long nor did it get as hot, as yesterday, today, and this week. But this pattern is similar to what we had in September too.
And by the way, congratulations to Eric who won the contest yesterday with a guess of 1:50PM! I think I will have to make another contest don't you?