Nice Monday. Mid week wet.
It is not going to be a fantastic week, but it shouldn't be terrible,
Monday has started off nicely. The sunrise this morning was very nice.
It will cloud over later today and we will work into some showers tomorrow.
Here is the most likely time for rain tomorrow, around 11AM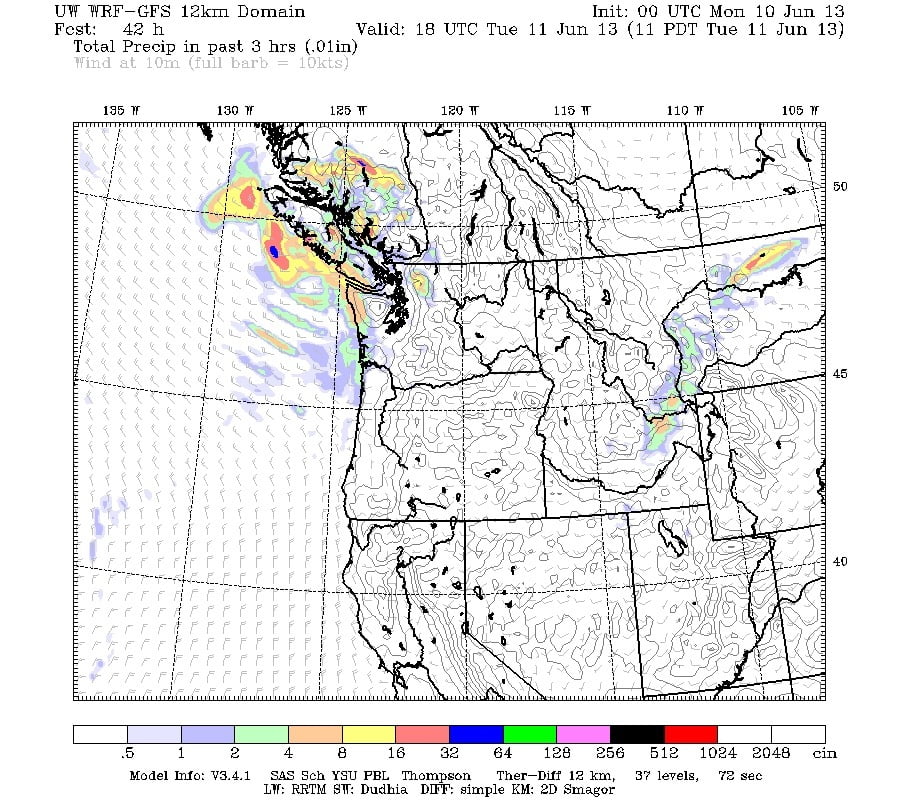 There will be a good chance for showers all week up until Friday when the chances will diminish again.
Have a great Monday! Enjoy the sun when it is here! 🙂