Update: Eagle Eyed commenter monty noticed a big error I made in interpretating the graphics below. They are in 100ths of an inch! not mm. Doh!… I have updated, and included appropriate conversions. What the heck is an .05/100ths of an inch anyway?? THe graphics are still pretty… but mixed units? Fail.
It's always fun to find new weather toys to play with especially when they are very 'local'.
The best thing I've come across recently is the Pacific Northwest Environmental Forecasts and Observations page at the University of Washington. This is an advanced forecast model page that does very fine grained modelling for the PacNW region,
The MMRT model at UWash takes input from the global GFS and NAM models and applies it to a much higher resolution of 36km, 12km, 4km and 1.3km. And since we are in the region, it just happens to cover us as well down to the 4km level.
Without further ado, here is the 4km resolution forecast for Mondays rain, this is rainfall over 1 hour periods. The loop of these images is actually kinda beautiful to watch.
At 4PM things are still pretty dry on the Island with a few pockets of showers.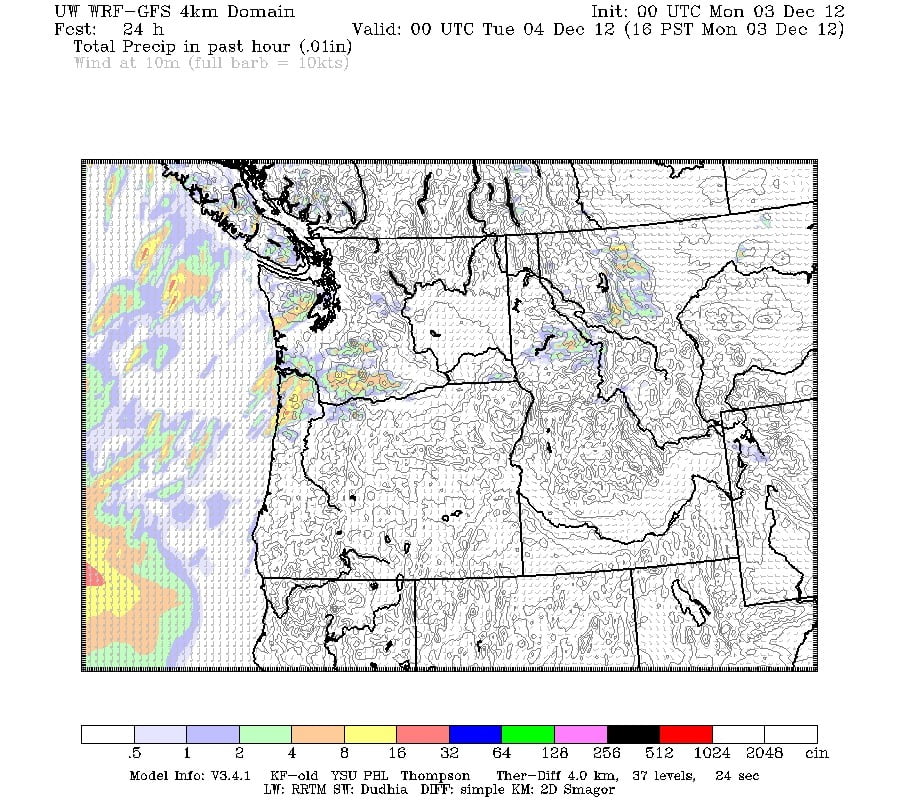 Now we can zoom in and jump to 8PM. The rain should start to get steadier. 0.1inch (2mm)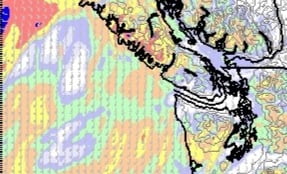 By Midnight we are really getting heavy rain, around 0.2in (5mm) in an hour.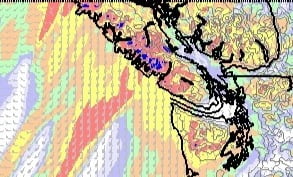 And 2AM tonight looks like the peak intensity with over 0.4in (10mm) falling over the hour.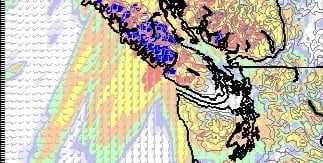 And here is the total precip for the region between 4AM Monday and 4AM Tuesday between 0.6-1in (25mm) is forecast. Look how dry Victoria is compared to Western slopes. The shadow of the Cascades regularly rescues them from the rain.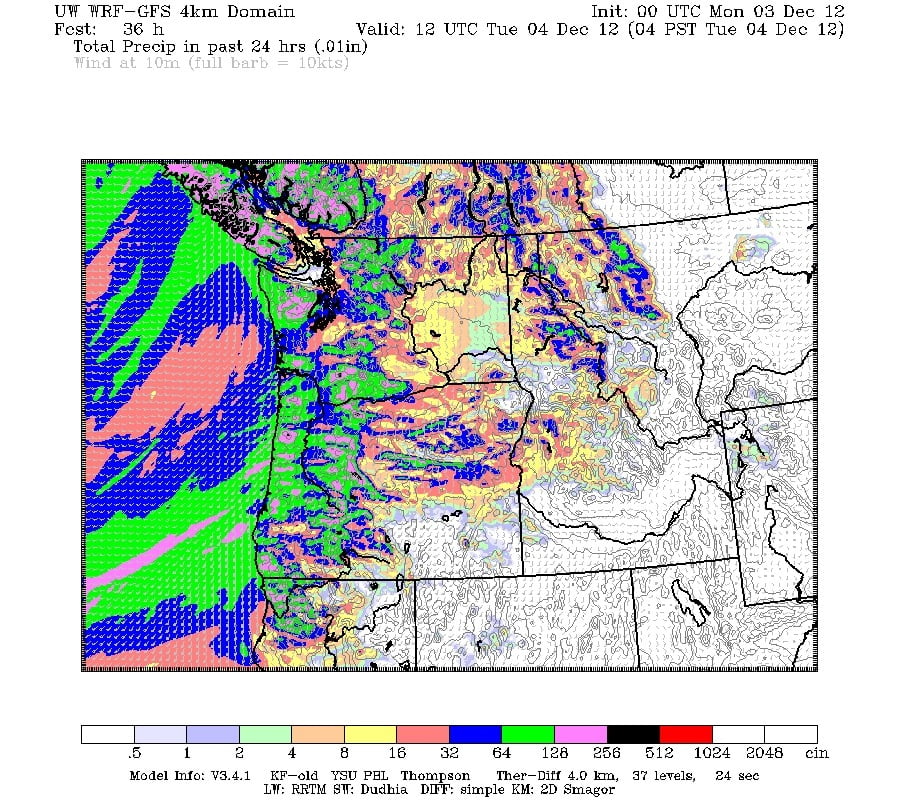 That's all for now. Enjoy the peeks of sunshine this morning before the rains come. There will be a little more rain on Wednesday/Thursday before a possible cool down over the weekend. Don't get too excited at any white possibilities though, its still too early to be really confident.
Oh and I am hopeful that Davis will be completing the upgrades to my station sometime this week and it will be in the mail by Friday. It's killing me not being able to record all this rain… But such is the way of things….