Here are some pics of the refurbished and newly (mostly) wireless weather station (at least between the main sensors and the console in the house).
Its over there, on the post over the shed.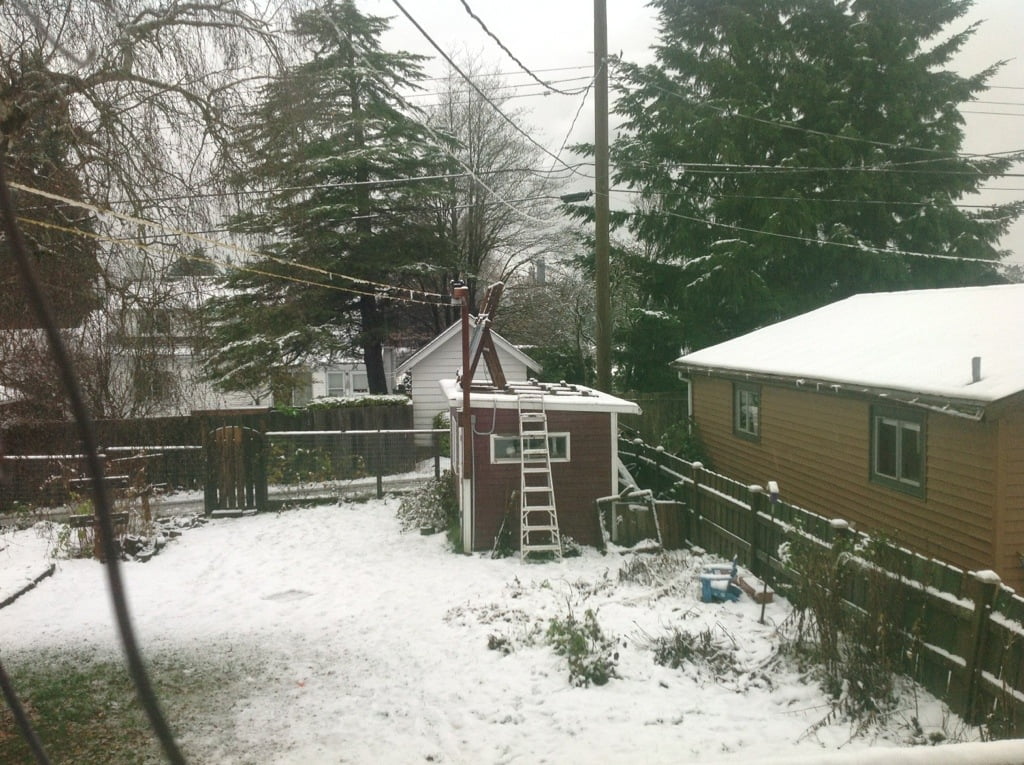 Closer up… It's about 6ft higher than the shed roof which should be ok to avoid excessive heating in summer.

Good thing with having it here.. It's easy to maintain! Check out the slush inside the rain catcher just waiting to melt all at once! (Or freeze into a solid block of ice). Since the shed has power there is also the possibility of getting a heater so the rain gauge is kept above freezing and any the snowfall could be measured accurately.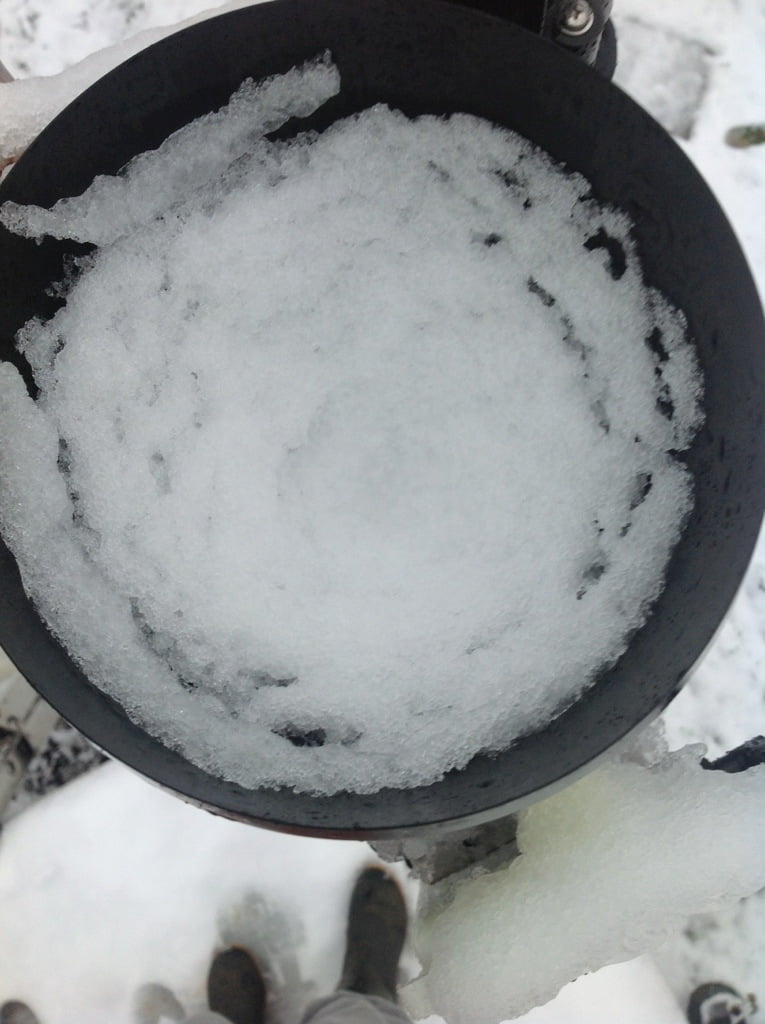 And finally the anemometer. It's going to go way up there on the roof where the rest of the sensors used to be.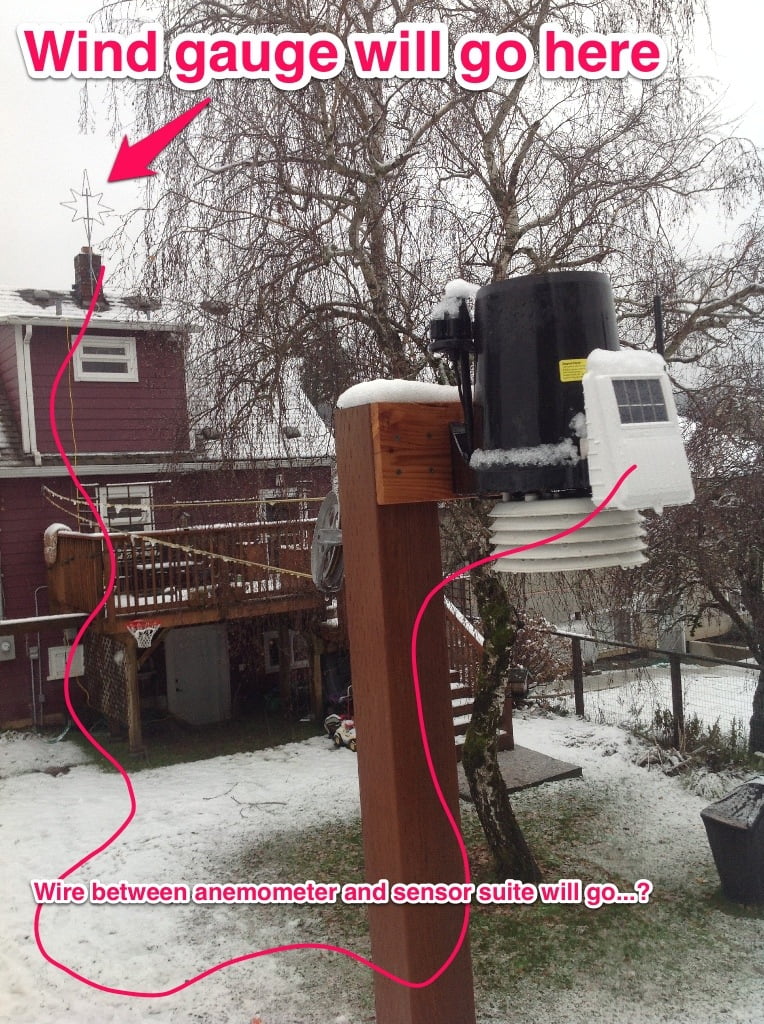 The only problem is the anemometer itself has a wire, so I will have to string a pretty long wire from way up there all the way to the shed. For now I might just go down the left side of the house, bury it shallow in the gap between the house and fence and then bring it along the fence to the shed. Eventually I will bury a more direct cable through the yard or even better get a wireless transmitter ($200) for the anemometer. Donations welcome. 😉
Still have a snow warning on. But everything has turned to rain in town now. Other higher elevations might be different stay safe, and dry, out there!