Unlike Wednesdsy where we overshot our forecast high, on Thursday we just didn't get there. It got to 28.9C at the Airport and only 27C here at Alberniweather.
The forecast and the record, was 31C.
The record for today is 31.9C. We are forecast to get to 30C today and tomorrow. The fog is reasonably thick this morning, the top of the Hump was socked right (please drive carefully, and use Waze to report conditions).
The Alberni Toy Run is tomorrow. The conditions should be perfect for the thousands of riders and spectators. It will be loud and awesome.
Sunday storms:
The weather is going to change on Sunday, and it might change with a bang. The forecast yesterday indicated we could see thunder storms. You can see yesterdays imagery In yesterdays post below this one. Today's forecast continues that prediction in a more widespread way.
This is when it looks strongest, around 5PM Sunday… But it will likely start earlier further south on the Island. It is still going to be warm as well, and probably pretty miggy. Should be an interesting day!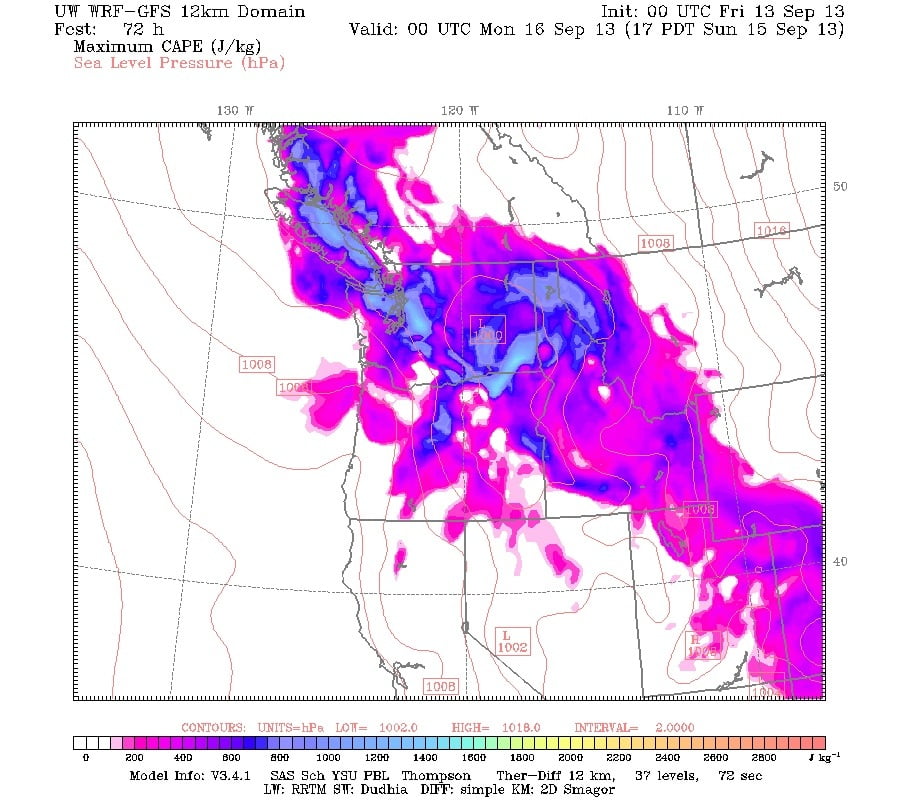 Have a wonderful weekend!