Mostly cloudy Friday and weekend. Rain Monday
I don't expect much in the way of active weather on the weekend. It will stay cool with mostly cloudy skies. A few showers might filter in from the Coast on Saturday but nothing major.
The next significant weather should come on Monday when we get a strong front that will give us rain and some gusty winds Sunday night into Monday morning.
Here is the 00:00 forecast for Monday.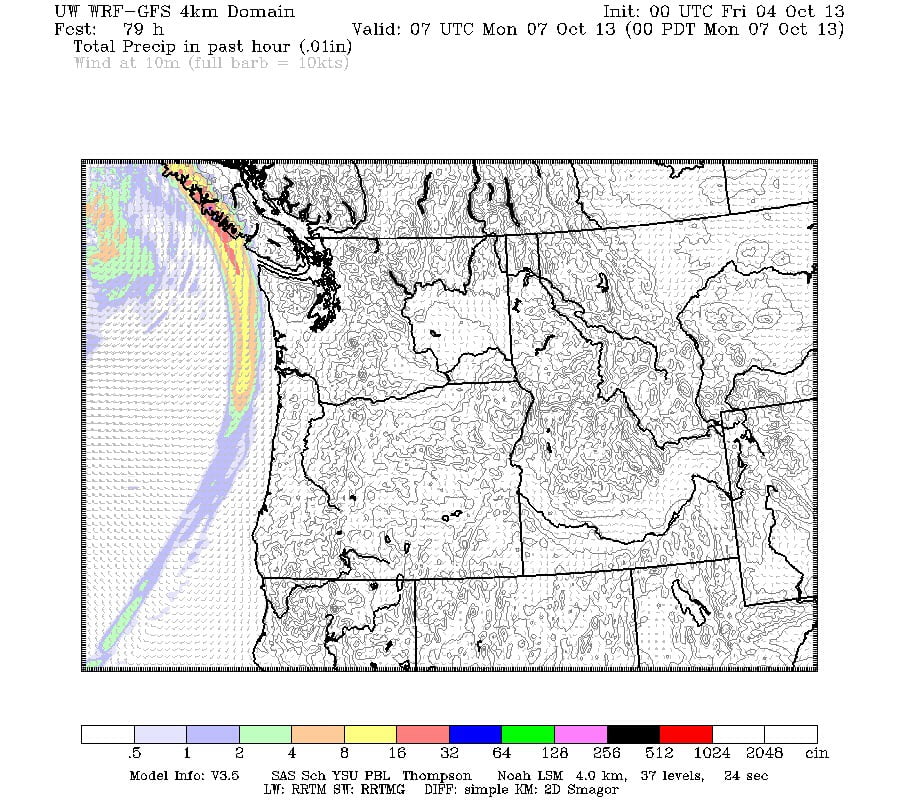 Showers should linger into the morning on Monday. It definitely feels like fall out there.
Have a great weekend!