Of around 110 official stations in BC, I count 37 that set new record highs for September 11. There is a lot of red on the Environment Canada summary page this morning. There is a highlight list here as well from Environment Canada.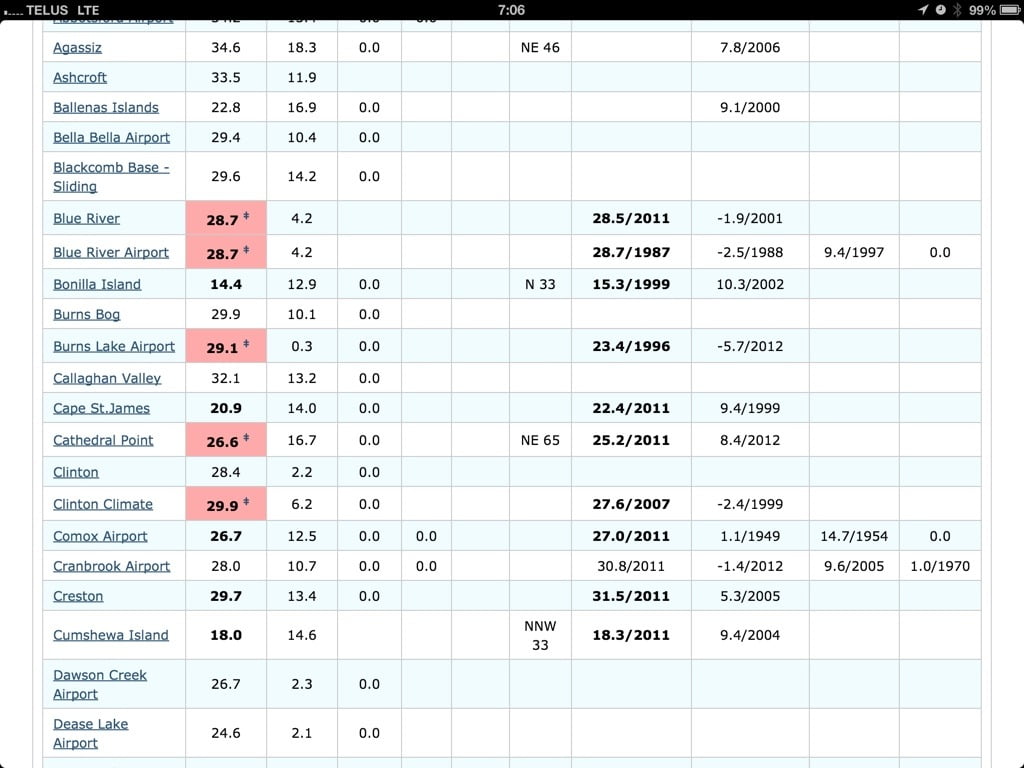 Port Alberni was not one of those record breakers but we were close and we are more likely to set one today. We reached 33.2C at the official station at the Airport yesterday. The record for the day was listed as a quite extreme 34.0C set at that station in 2011… We got that in town, but not at the Airport.
The most impressive record broken goes to Agassiz in the Fraser Valley. It just missed being the hotspot in Canada at 34.6C (Lytton got to 34.8C) but it broke a record going back to 1892!
Our maximums here in town: Alberniweather 34.2C, Maquinna 34.3C, the Neptune station 34.1C and Alberni Elementary reached 'only' 32.6C.
No matter how you shake it down, it was hot!
Today will not be much different. More records should fall. With no fog the temperature will rise very quickly once the sun rises over Mt. Arrowsmith. The forecast is for 32C, perhaps to make up for their underestimate of our high yesterday. Good chance we will get there, and if we do, we will break the stated record of 31.1C set in 1999.
Much like we had a week ago, It looks like this heat wave could potentially end with a bang on Sunday night and Monday morning with thunderstorms all over and very heavy rain is slated for Victoria and Vancouver from thunderstorms.
Here is the CAPE forecast for Sunday afternoon. This is very strong and widespread convection/storm forecast for our area. Seems very unusual to me… Especially given we just had a major thunder storm!
It stays dry until late In the night when the downpours appear to be on the way for the South Island and Vancouver. Again, pretty weird stuff.
This will be something to keep an eye on, lets hope the models are just being over eager.