Make some Soup – Wet and Windy final hours of Summer.
Our first storm of the year is set for tomorrow morning!
The wind should begin in the morning a little but should peak in the mid to late morning as the rain peaks. The forecast for the winds mid morning shows up to 35knots on the water, around 60kph. We'll see if it comes up the Inlet.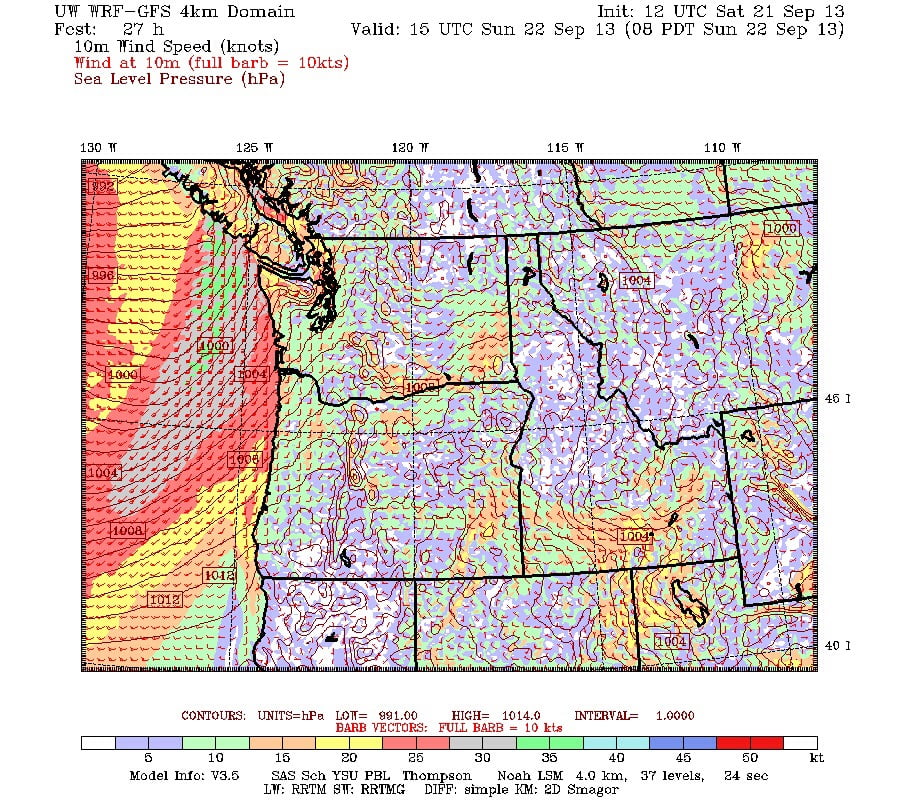 The rain will pour all morning until the front passes, as you can see below, around Noon.
It will be a great final official hours of Summer. Bundle up, make some soup and pumpkin pie for lunch and watch the weather bluster.
Fall officially begins at 1:44PM Sunday.
It should break up a little bit in the afternoon.