Just checked the Kp graph over at the NOAA that measures geomagnetic storm strengths and looks like things are picking up now after a long storm over the past 18 hours.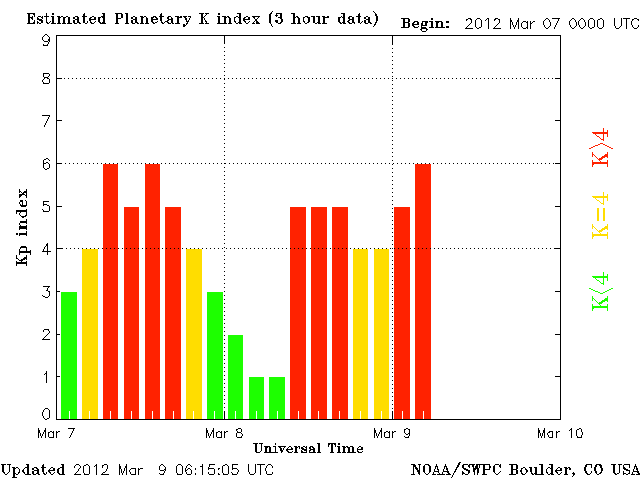 Best time to see Auroras are around Midnight local time. So if you're up tonight, take a peak outside towards the North. Who knows, you might get lucky and get a break in the clouds.
If you don't see any locally, there are tons of amazing pictures being submitted to spaceweather.com.
On the weather front. We didn't get above our January high today. Only hit 11.06C, but it still felt wonderful didn't it?
It should be raining by morning. And the rain isn't going to stop until Monday, when it might snow (or slush) instead, and then rain some more after that. Spring is here!