Made through the nastiness. Now our reward
It was a pretty blustery day yesterday, lots of debris on the road and some trees down in pockets in and around the Valley. There were no power outages that I know of in the Valley though Tofino, Victoria and the Lower Mainland all suffered through some.
We got 38mm from the storm which was right on from the GFS forecast, so props to them.
There will be a lingering chance of showers popping up here and there… Maybe even flurries, snow, hail, ice pellets or freezing rain. I've heard them all mentioned for the next few days. In Everett and around Puget Sound there was even thunder and lightning during the most intense parts of yesterday. We shouldn't see anything that big, mostly clear, lots of stars out at night, cold mornings and pleasant afternoons, a few more clouds on Saturday but then clearing through Monday.
Not too shabby for the first few days of Spring.
Oh, and one more thing:
The Alberni Valley Bulldogs beat the Nanaimo Clippers last night in a thrilling game to take their first playoff series. They meet Victoria next on Friday.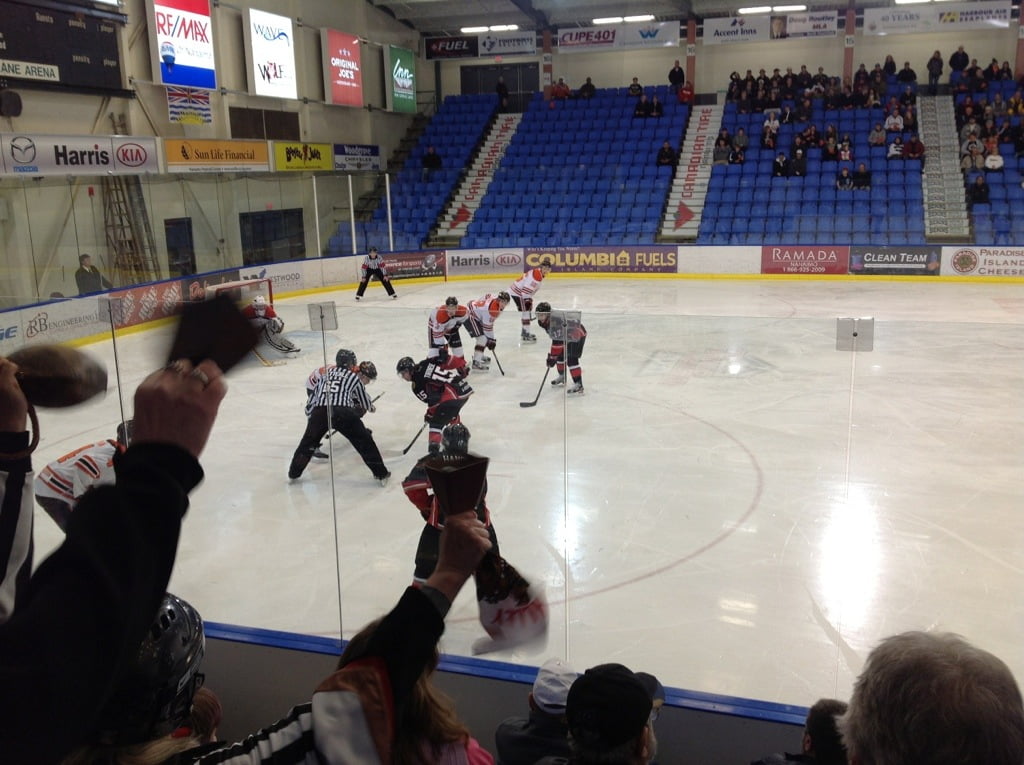 The Dog Pound was amazing last night in Nanaimo. Check out the cowbells! GO DOGS GO!