Update 10:45 Saturday. The threat of rain has passed for the weekend unless you are on the extreme West Coast. ENJOY!
Soak in the sun today folks. It should get close to 30 degrees if not a bit more. As of tomorrow though, it's going to switch back to clouds and rain. If you are camping like me, here is the rundown on when to have the tarp ready according to last nights model runs:
The first threat of rain will of course be on the West Coast. It will come in before 3PM Friday. Earlier if you are further North on the Island.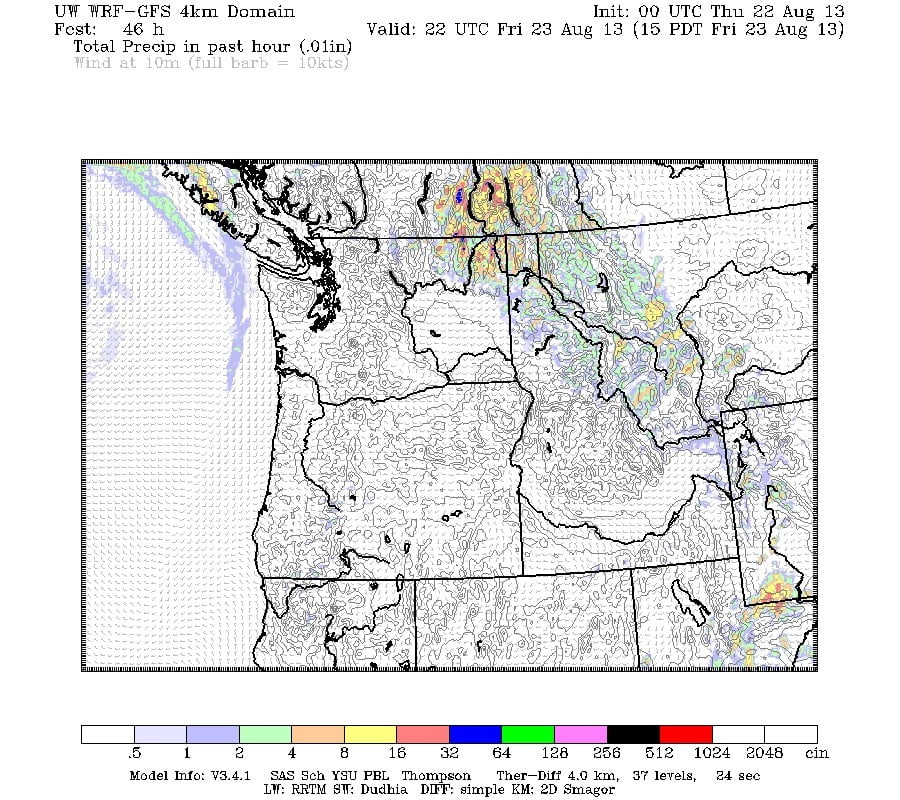 If you are camping in Port Alberni or on the South Island, the rain should arrive by evening. I will definitely have my tarp set up on Saltspring. The rain should come before 9PM for the South Island and Gulf Islands as we see below.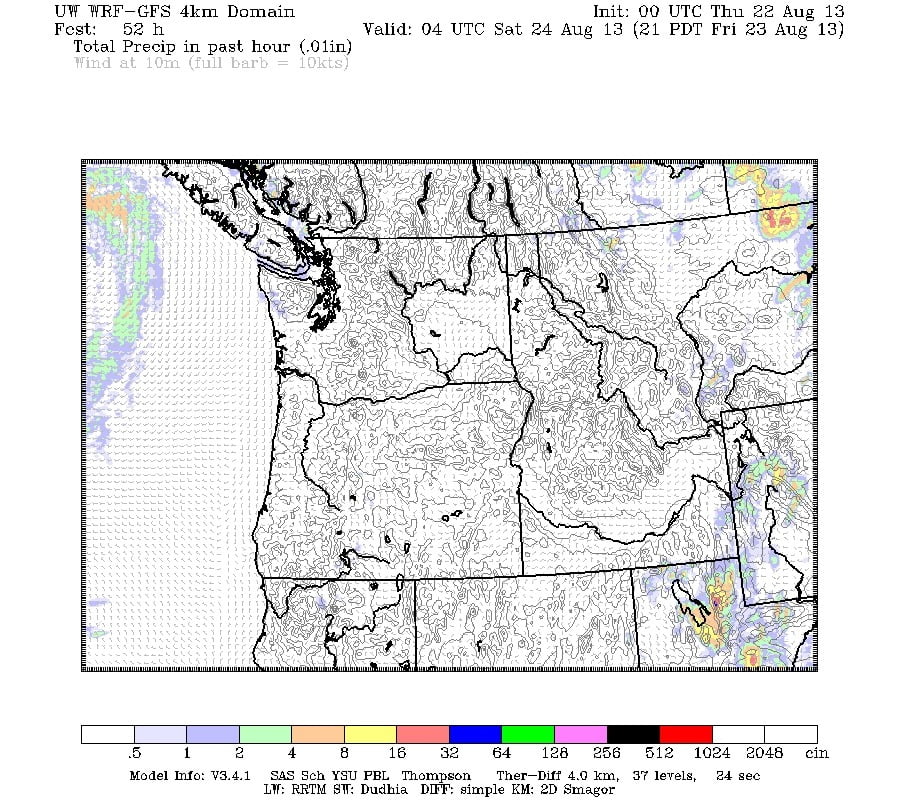 We should all get a break in the early morning on Saturday except if you are on the West Coast where it looks like it might only lighten a bit before getting socked with a bunch more before 8AM and last all day Saturday.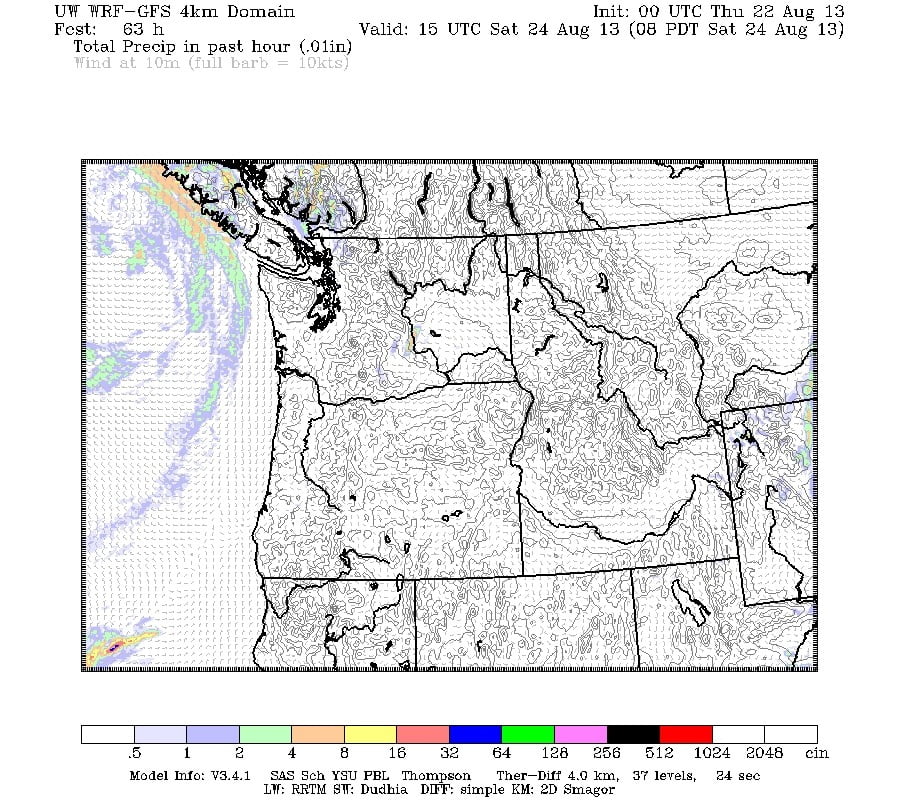 Port Alberni will see rain on Saturday starting before noon, but the South Island and Gulf Islands should stay dry if the system concentrates on points north as predicted.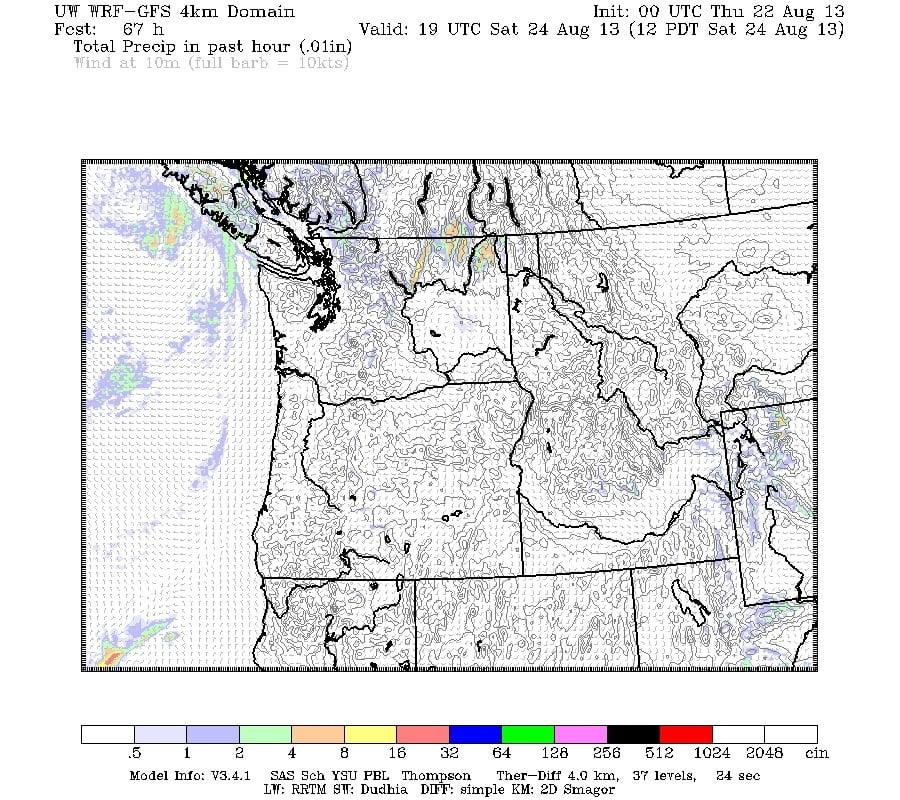 It should finally be over by sundown on Saturday night. The 8PM snapshot below shows the Island has dried out by then and there is no more significant rain for Saturday night or Sunday.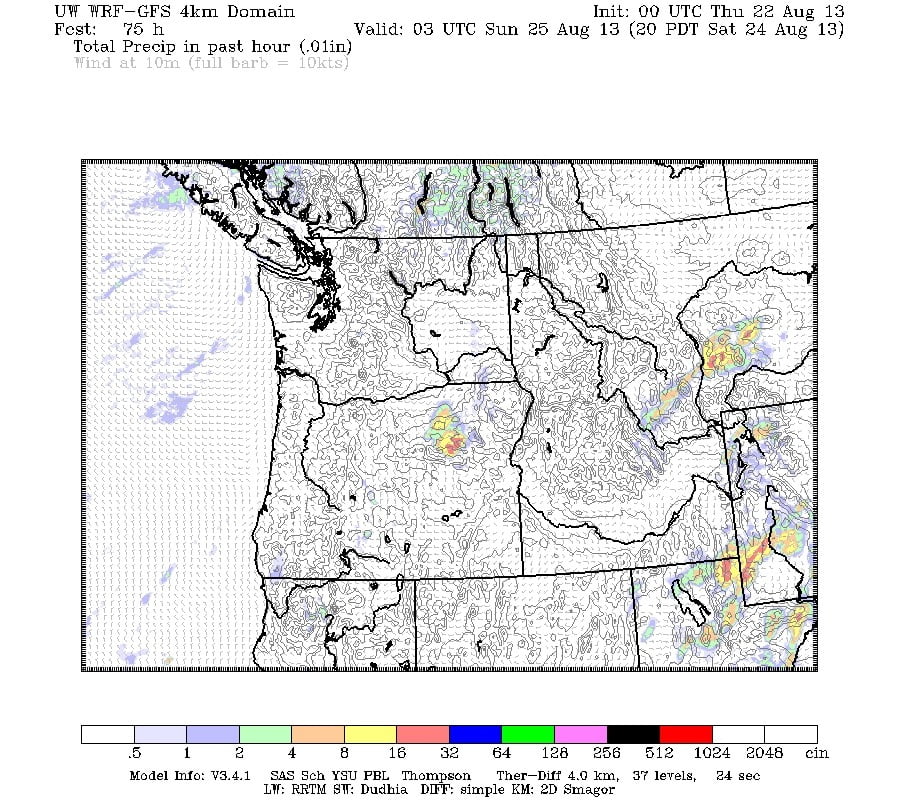 Monday, Tuesday and Wednesday all look like kinda wet. It might be really really wet… Or it might not be too bad. At this point it is hard to tell, so I will leave it at that.
Get out there and enjoy that sun! 🙂