Heavy Rain tonight and tomorrow
The rain will start today in the afternoon. You can expect it to be pretty heavy overnight and to last through the day Wednesday. We will get a break Wednesday night and then it will start up again on Thursday afternoon.
We have a long line of storms waiting to get us out there in the Pacific.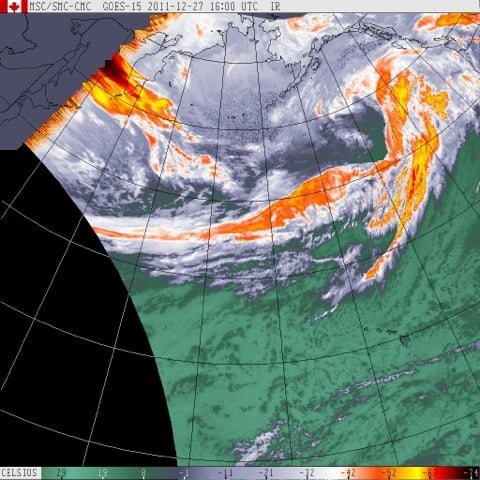 There isn't much chance for snow from this storm train, but skiers and snowboarders should rejoice. There will be a lot of fresh powder up there if you can get up there between the blizzards.