Update 8:30PM: Incredibly it is still only 3C but the rain has definitely come. Steady 5-6mm/hr rain rate and 17mm so far today. An impressive 46mm has fallen already in Tofino. Plenty more to come.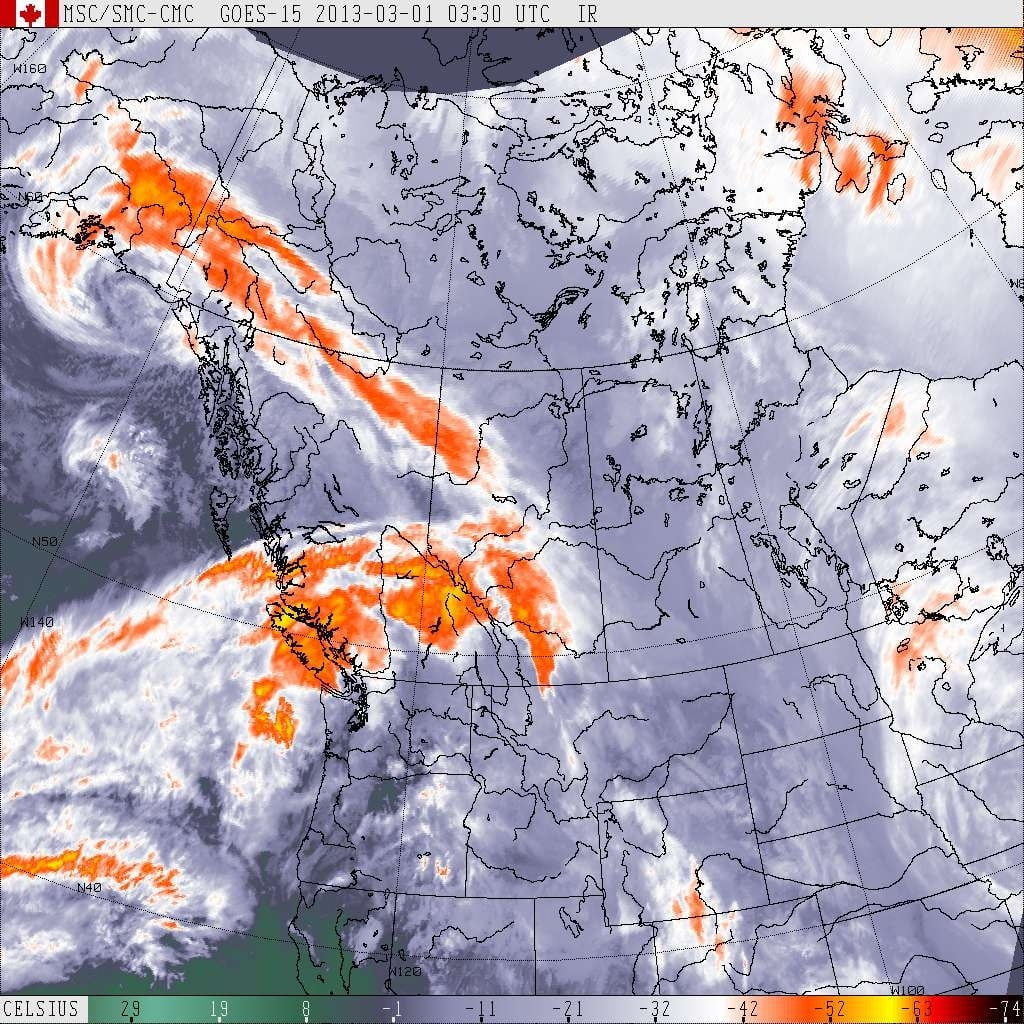 This wave will last until morning then we might even see the sun before another wave comes in the afternoon.
Update 10:15AM: So this is what the Pineapple Express is supposed to look like? (Forecast below images)
There is wet snow and slush falling in Port Alberni right now. But don't let that fool you, what we have coming is sub-tropical so in the next few hours and days it's going to feel like spring, not winter.
The first wave is already hitting us as of around 8AM this morning. Here's what it looks like on the Satellite Picture:
Notice the main force of the storm, lets call that the nozzle, (of the firehose) is pointed just to the North of us.
That's why it's still only 1C and slushing here while it's 6C out in Tofino and pouring.
Expect the slush to turn to rain and peak around 10AM, here is 10AM below on the model: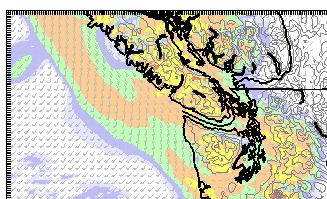 It will continue past Noon but should let up a little bit.
Orange is hourly accumulations of around 2mm.
By 2PM, it's let up inland, though the West Coast still has it going on.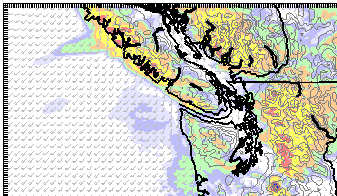 It should continue rain all day, but the real action isn't supposed to start until tonight around 7PM. Check out the Firehose: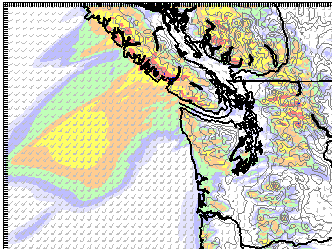 And now we get to the image for 9PM.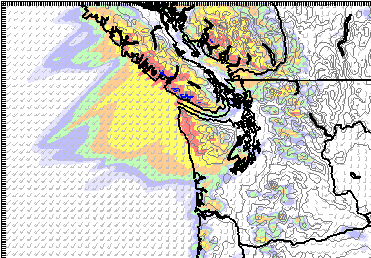 This time should be our heaviest rainfall. Reaching a peak of 16mm/hr on the West Coast (Blue) and 4mm/hr here.
That will be the peak intensity, but it will still be raining all night. And folks on the West Coast are going to get hit hard, particularly Port Renfrew and Sooke in the early hours of Friday.
On Friday, the models have the firehose pointing a little to the north again so Tofino will get hit the hardest throughout the day while we likely just get light rain. By evening it's supposed to point at us again and we should get another shot of strong rain through Friday night and lasting well into Saturday. But I will have more on that tomorrow.
Stay dry!