Update 2PM: Well, we got the rain! Judging by the front moving through on the radar, it should keep going until about between 2:30 and 3PM. Then we should dry out. Hope the racers and spectators got under cover!
Well the forecast (from all sources) made a big shift to rain today. Victoria and Vancouver are getting serious rain this morning, but what about us??
I've waited for the UWash models to finish their morning update before posting this so we have the best possible idea for the afternoon.
The best chance for showers, and they still appear light, will be today between 12PM and 2PM. Here is the 2PM image: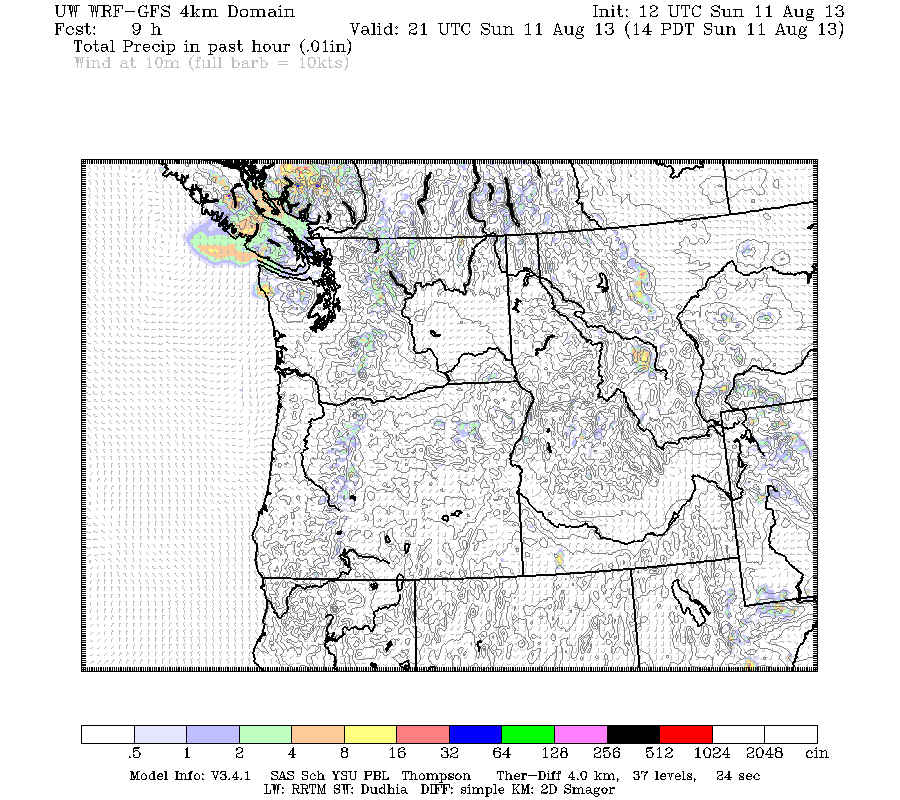 There will be a slight chance of showers after 2PM but it should be dry. Honestly though, I will be surprised if we get any rain at all. Since this rain is coming more from the East, than the West, Nanaimo and points South of us are going to get that rain squeeze out as they hit the mountains and we are going to be the ones in the rain shadow! That doesn't happen often, go figure!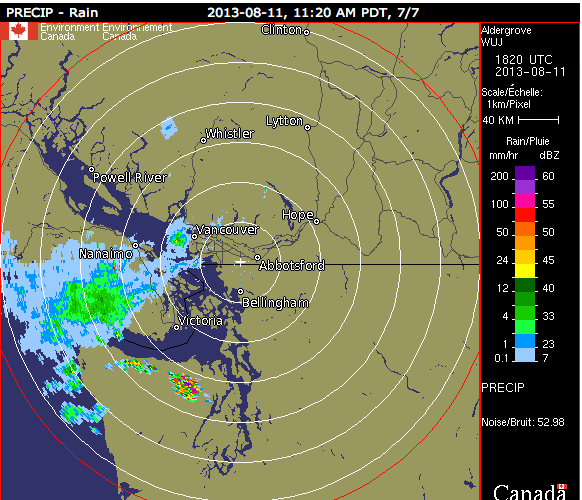 As you can see on the radar here… things are kind of going around the Valley. So for those of you burning your tires at Thunder in the Valley, fear not. If it rains, it won't last long and the runway should dry fast!
As for the next week. It seems like this little blip, is not going to last and while we won't be sweating as much, it's going to stay dry and pleasant warm temperatures.