The fog should hopefully break this morning. If you were following on Facebook or Twitter lastnight you would have seen folks reporting the wet snow as it started t come down, in buckets at times. It was pretty ugly.
Astrid Braunschmidt from CTV posted this snapshot from the hump.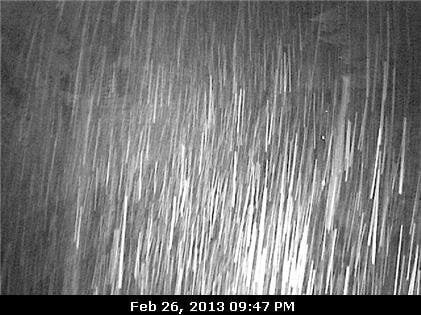 Yuk.
We may get some more rain this morning, but considering how dry it has been, Thursday and Friday might feel like quite a deluge. The models are calling for around 50-80mm of rain to fall between Wednesday and Saturday… 150mm if you are on the West Coast.
Here is the 48hr accumulation from Thursday morning to Saturday morning.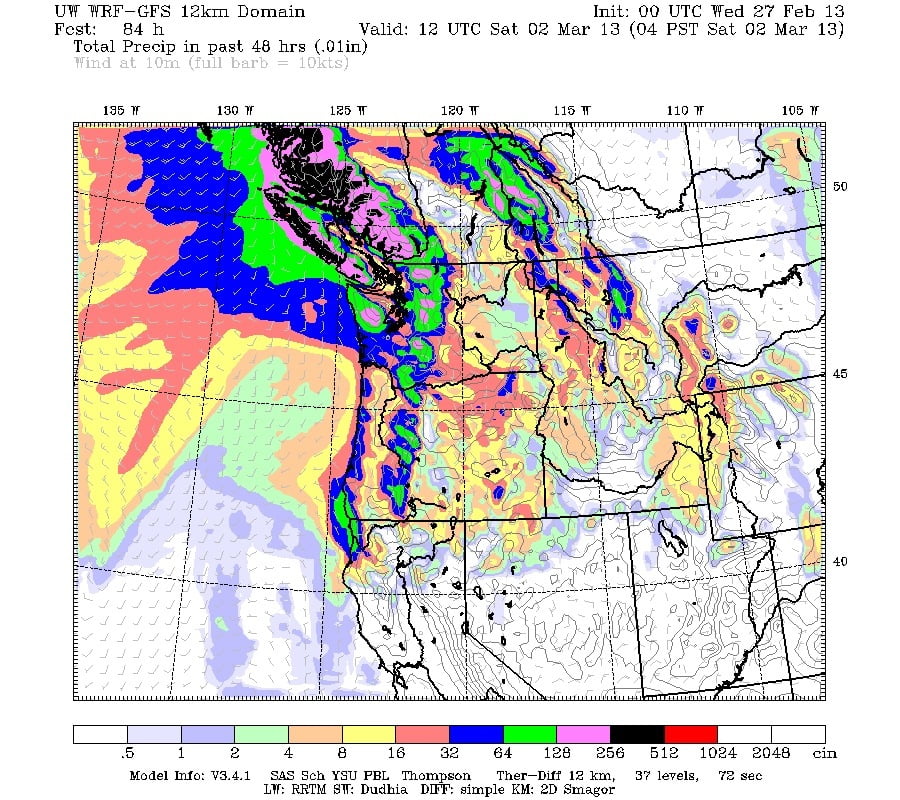 The West Coast is all black so can expect up to 5 inches or around 125mm of rain. We are in blue, green and pink, so an inch or more or 30-50mm.
We will see if that turns out.