First look at Halloween forecast
We should see more and more sun than fog over the next few days. And the more sun we see during the day, the warmer it will y get. Beautiful fall weather!
Halloween is still a week away so things can change drastically, but the weather pattern has been so stagnant over the past two weeks that any change at all is worth noting.
It does appear that starting around Wednesday next week, the jetstream will finally start to move on and straighten out. Here it is next Wednesday, the 30th.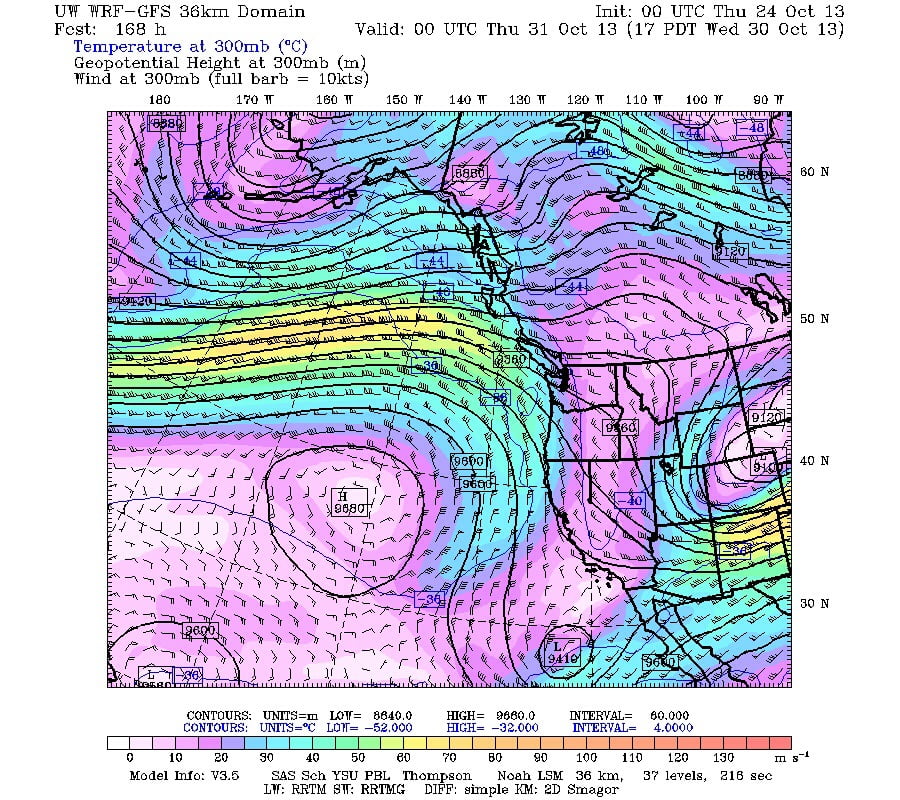 That pattern will start to drag down rain from the North Coast. By the morning of the 31st there is a chance of rain for the North Island. Today's run of the models will give us the first look at whether any of that rain will end up here on Halloween night. Again, this is way out there and so forecasts will change. But just a heads up.