But the most important question is: will it hit 30C, should you make a guess and will someone win the contest even before the entry period is finished!?
If you want to make a guess for this weekend or Monday or Tuesday you certainly can. If you are on the ball, you can do that, then change your entry before the deadline on Wednesday morning.
Is it worth the risk? Lets check it out.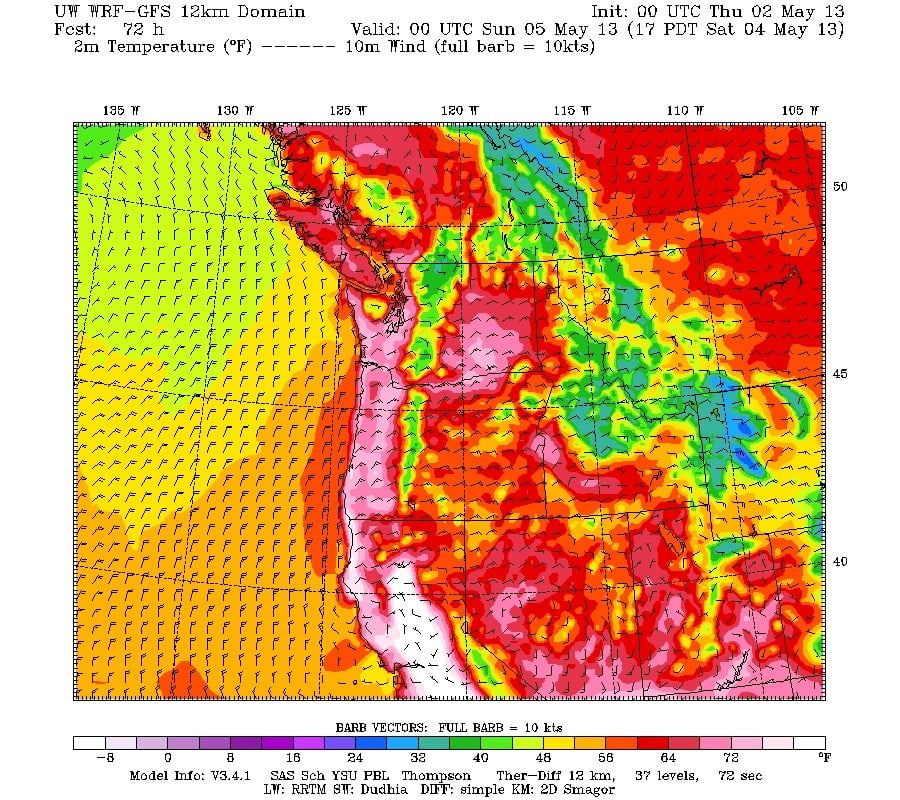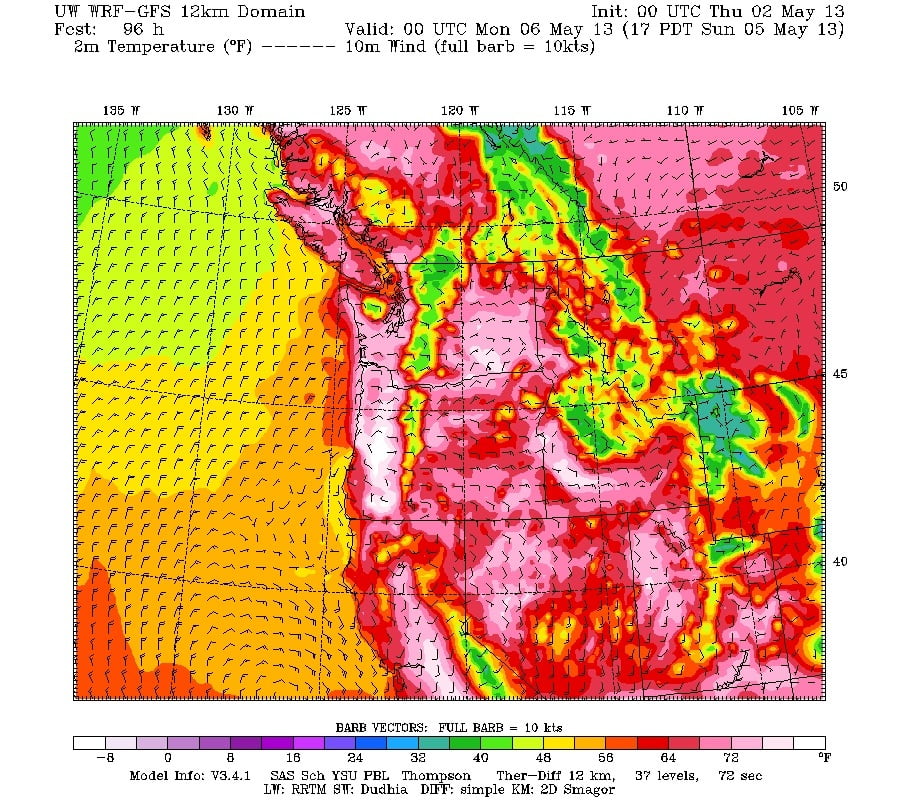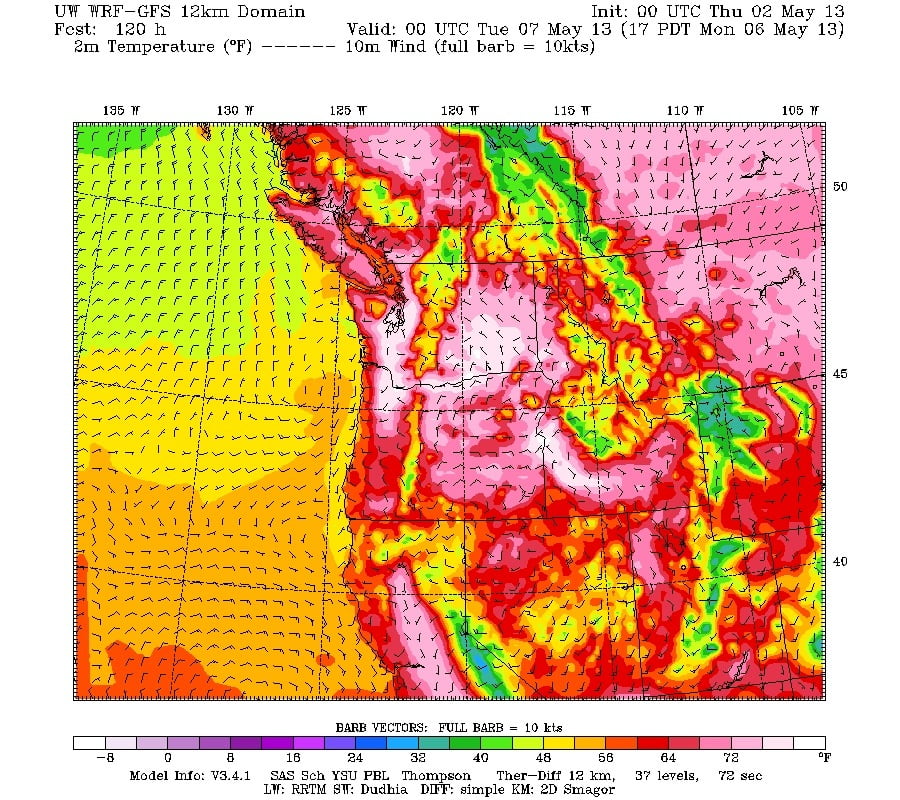 The three charts are for Saturday, Sunday and Monday. There is no white in our area, which would indicate 80F or 26C… So they disagree with Environment Canada on that point.
The GFS also does not show us over 30C.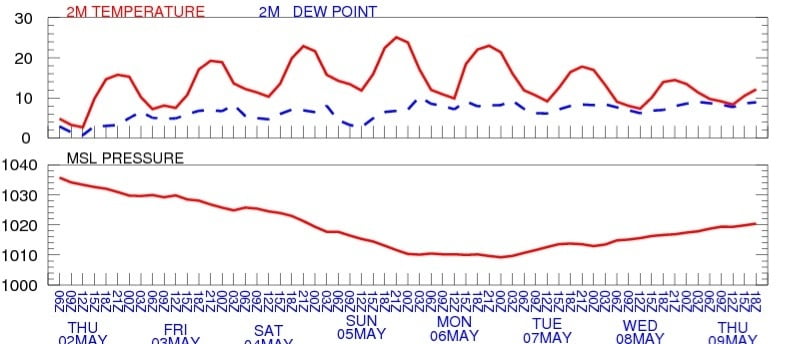 .
Given all the forecasts, I'd give an outside chance, maybe 20%, of the digital mercury breaking 30C. We have been consistently warmer in the City than our EC forecasts this spring so if you want to roll the dice go for it. If the EC forecast holds at 28C… Who knows, sometimes hitting 2C over the mark seems so easy, other times not.
Either way, the BBQs will be going strong I'm sure!
The peak looks like Sunday and by Tuesday we should be dropping back towards normal highs for this time of year.