Fall is here mostly sun remains but change on horizon?
There will be clouds today with a chance of rain. Through the week though its going to stay pleasant with mostly sunny skies, some clouds, and pleasant temperatures.
The burning question is… When will we actually get any of our normal fall weather now that it is fall??
The answer looks like it might finally be coming in the long long range forecast. Take this with a big grain of salt though since anything this far out is basically a toss up. Especially when it's a break in a long term trend.
The GFS has us getting hit by a pretty good low and 40mm of rain in 2 weeks (the 8th).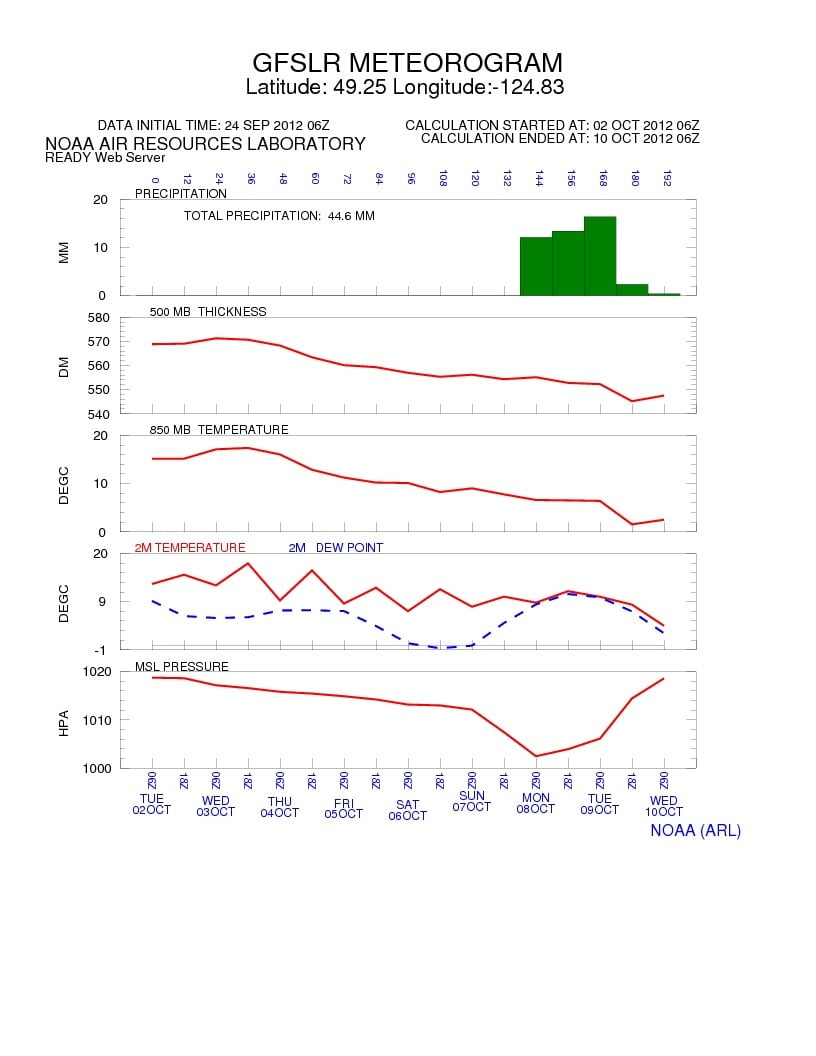 Is it gonna happen? We shall see.
The other question that is bugging me is whether this long period of high pressure and sunny weather is as unusual as it is starting to feel. We Port Albnians are not used to seeing the sun so consistently day in and day out even in the mornings and right into late September.
I will see if I can dig anything up.