Well… I looked out the window this morning and could barely see across the street for the fog. Reports are that it is beautiful outside the Valley. We will see if this fog lifts…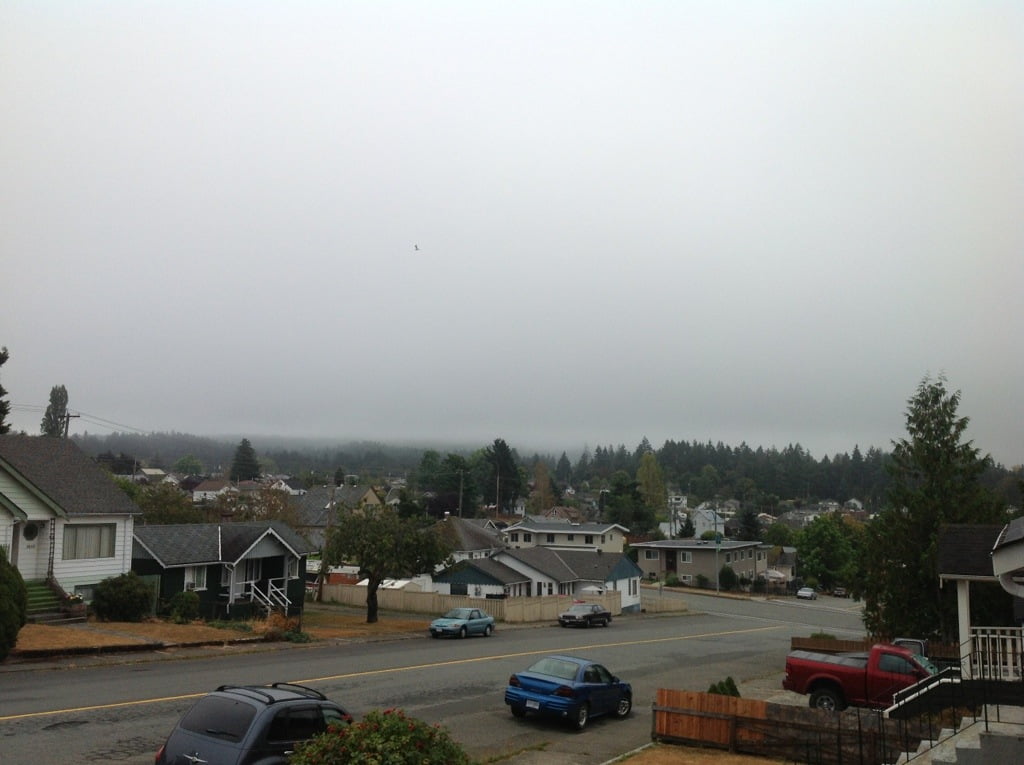 It should lift… But Should and Will are two very different things. Lets keep our fingers crossed 🙂
Yesterday if you were on the site after 1PM you would have noticed some pretty strange data… 1500mm/hr rain rate… 4mm of rain… All without a rain cloud in sight!
Well I was doing maintenance on the station. It was in desperate need to be cleaned, releveled and anchored better so the wind couldn't push it around.
Everything got done and it should be good for another year or five.
Here are the pictures.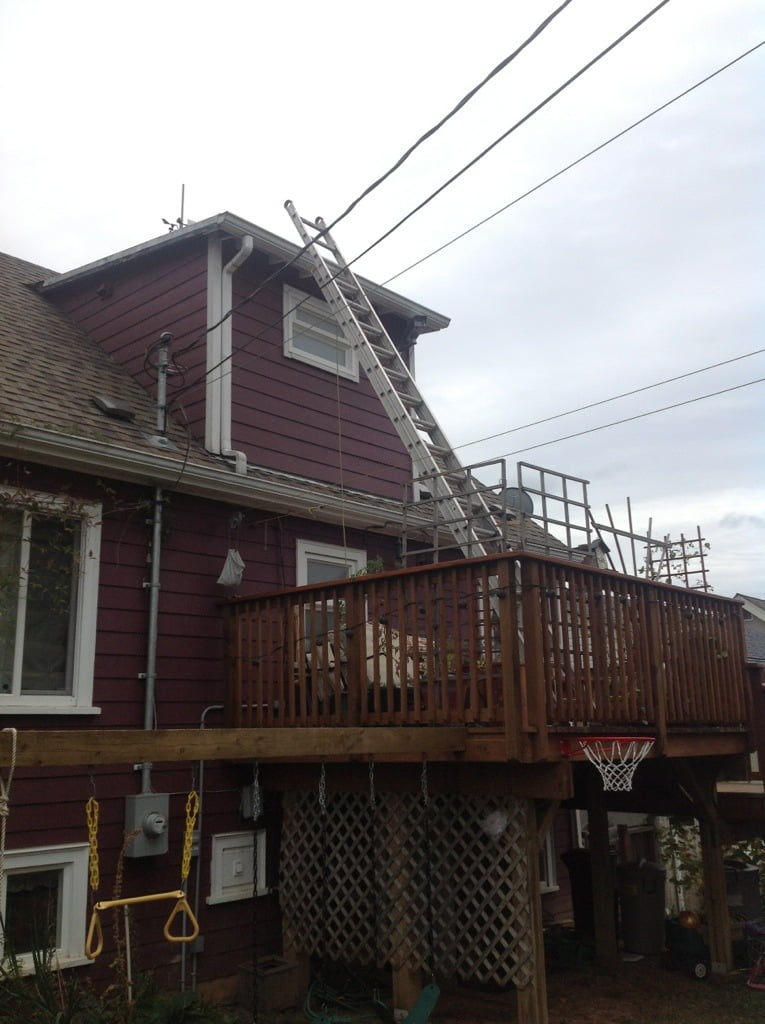 Laddering up! (I had already moved the station down)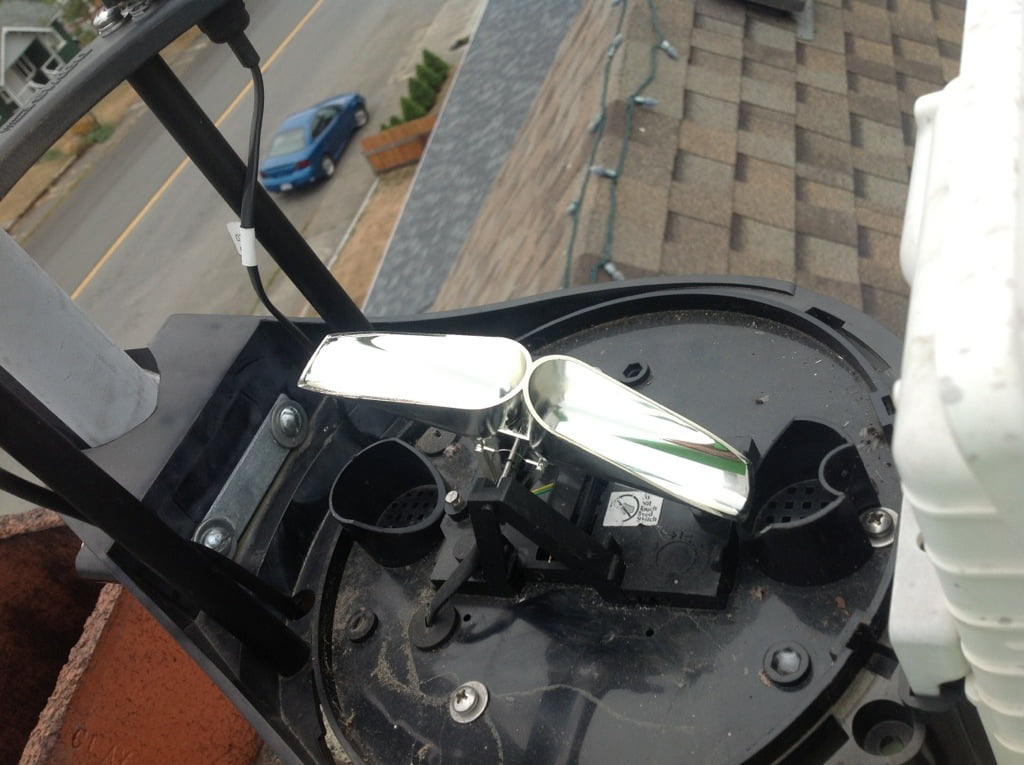 Cleaning the tipper. It's all shiny now! Was crusted with dust and grime.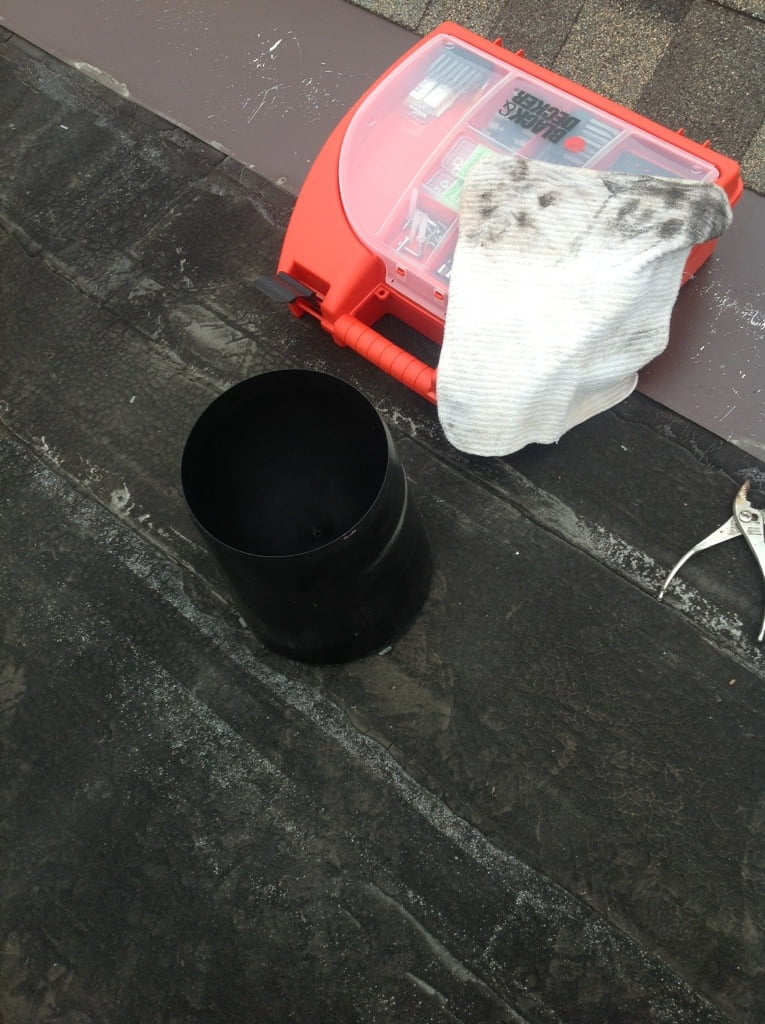 Next we clean the rain bucket itself. Lots of black grime in the cone.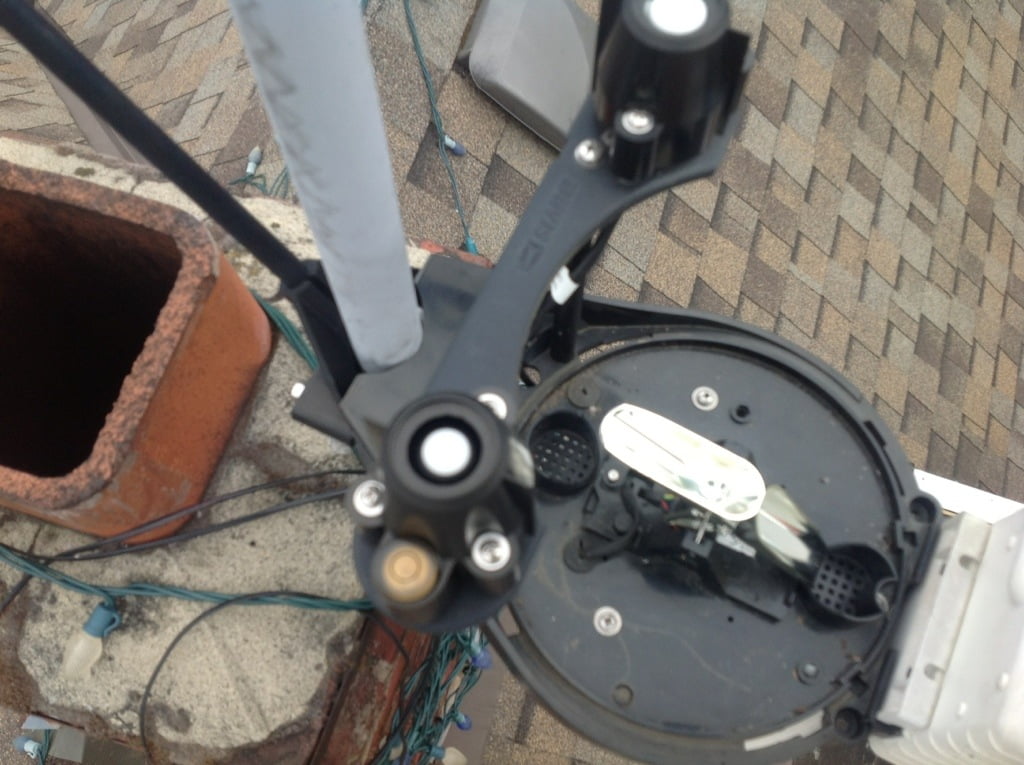 Tried to get a picture of the UV sensor but couldn't get a good focus on it. The level bubble was way off. Fixed it up and all should be well now.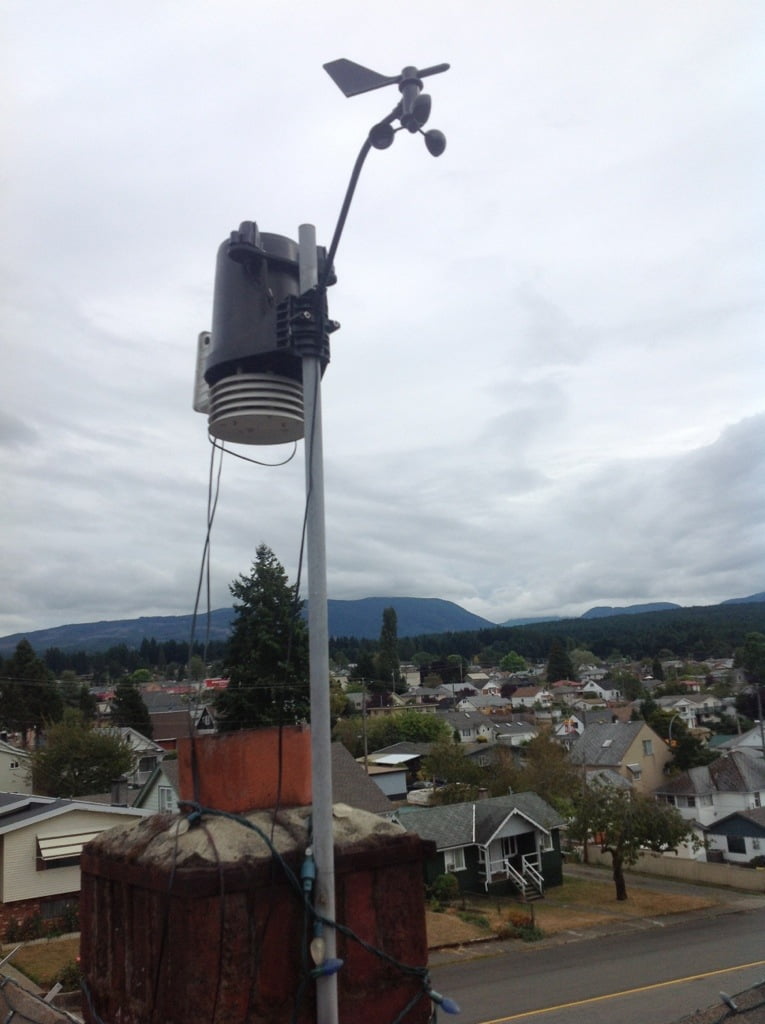 All done and station is back up the pole! Also installed a couple bolts on the bottom of the pole to keep the station from spinning in the wind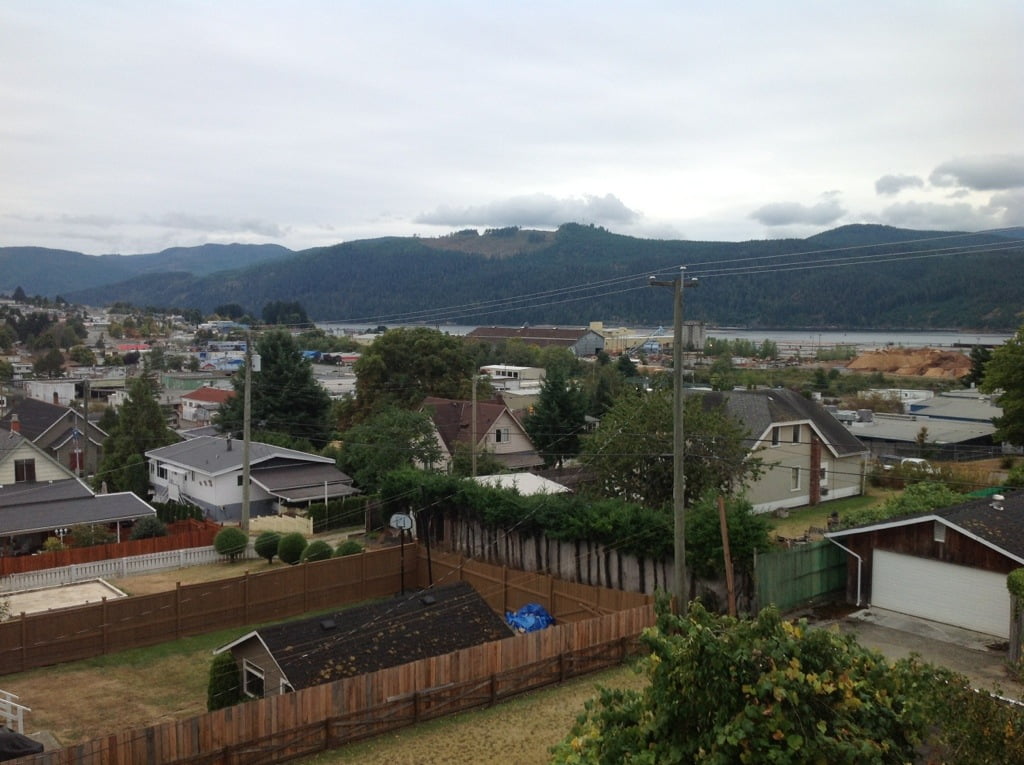 Now some pictures of the view from the top. One of these years, when I get a hatch built on the dormer roof so it is more easily accessible, I will install a webcam up here on a rotating pole so that I can get a panorama!