We're going to get another bout of heavy rain tomorrow…. but I'm looking beyond that now because if the models are accurate (and they've been consistent on this for almost a week now) we look to be setting up for another bout of cold and potentially snowy, weather.
Here are todays results from the Global Forecast System.
First the short range forecast including the rain tomorrow.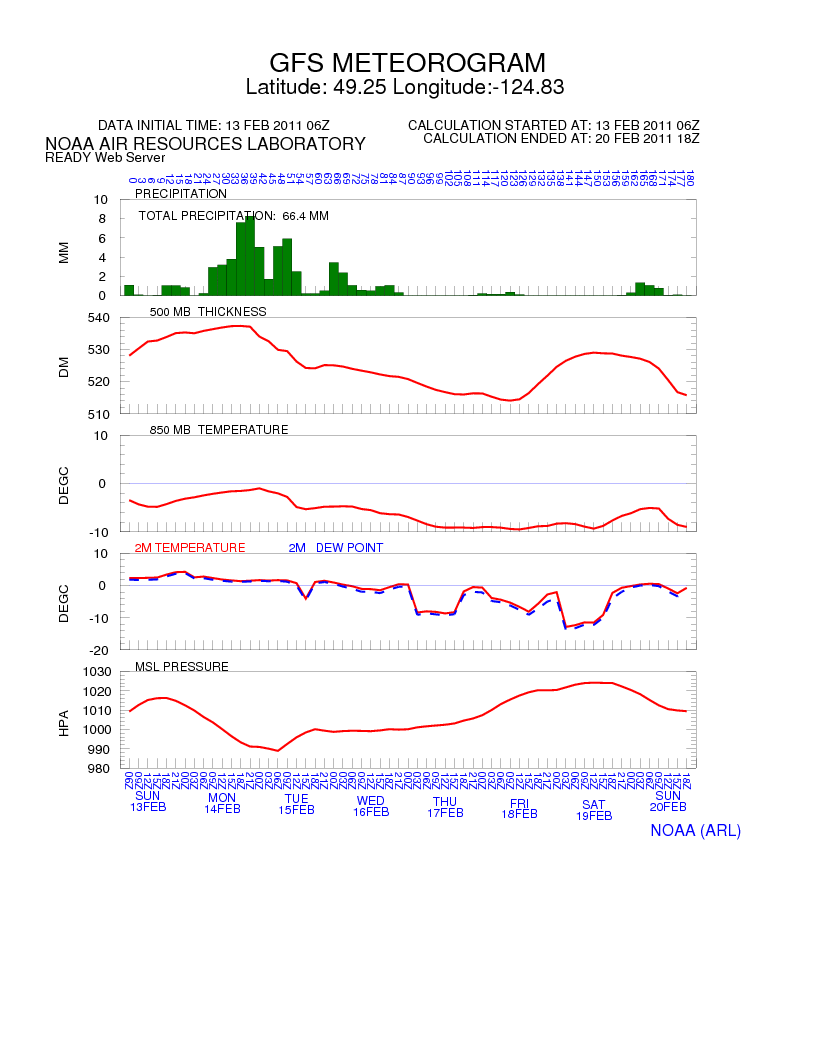 The bars are precipitation… notice the main shot on Monday through Tuesday morning.
What's interesting is the break about 1/3 the way through…. if you look at the other graphs you'll see that break marks a change. Particularly the 850MB chart shows the air aloft will turn cold and stay that way. That likely means some arctic air will be making its way here and any precipitation that falls after Tuesday could fall as snow.
Here's the following week up until March.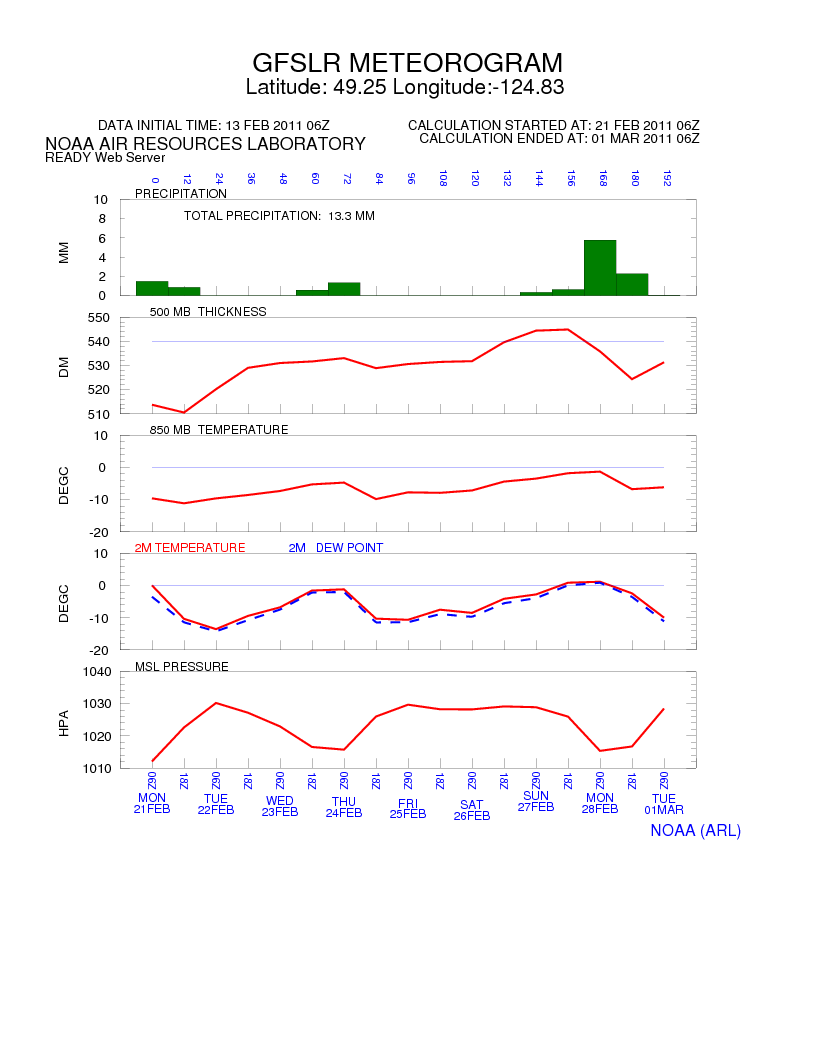 If that model pans out… everything between Tuesday and March 1 could be snow!
Whatever happens…it's setting us up to be below freezing for a couple weeks.