Once the rain ends today we will be headed into a cold spell.
We will have a few more showers on Tuesday, but starting Tuesday night the winds are going to shift around to the Northwest and the cold will be coming not only for us, but for the whole Pacific NW.
Check out the maps below: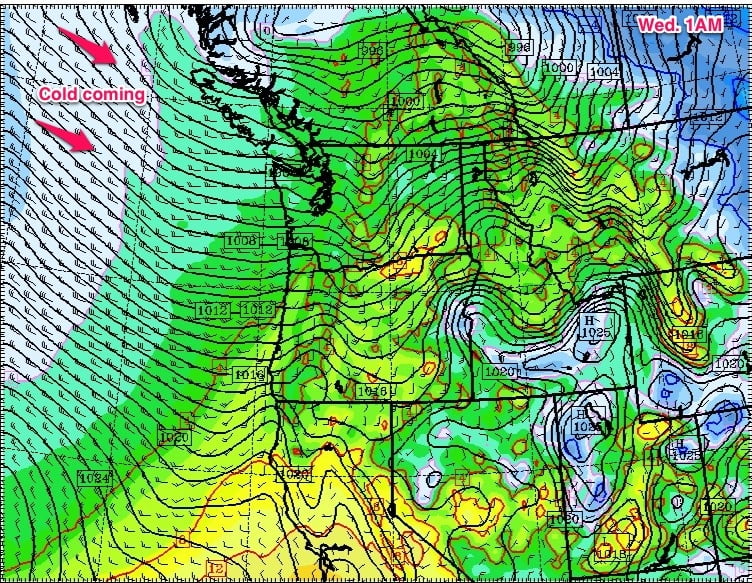 Above is early Wednesday morning. You can see the relatively warm air hanging on. There is slated to be a little more rain around this time, though as you will see below, there is a chance it might fall as snow.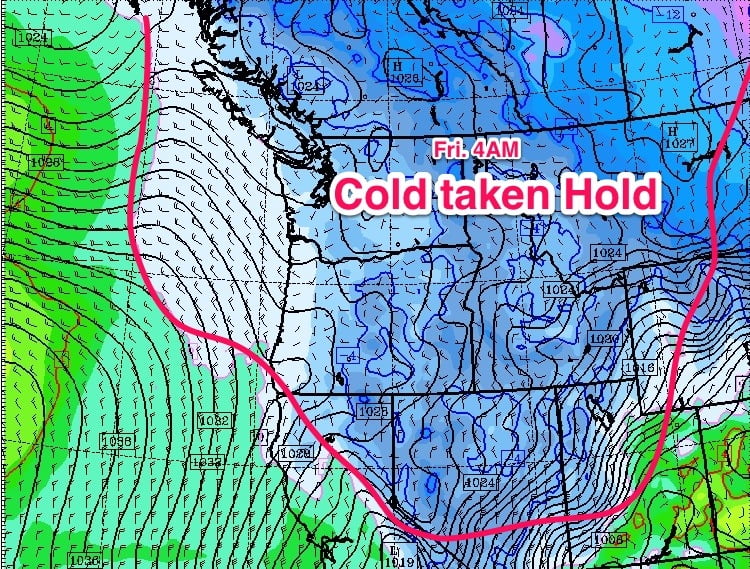 Here is the height of the cold spell on Friday morning. The Arctic air has reached all the way down to California and Nevada. We should be firmly below zero, as low as -5. It will be dry though, in fact Thursday is looking clear and sunny.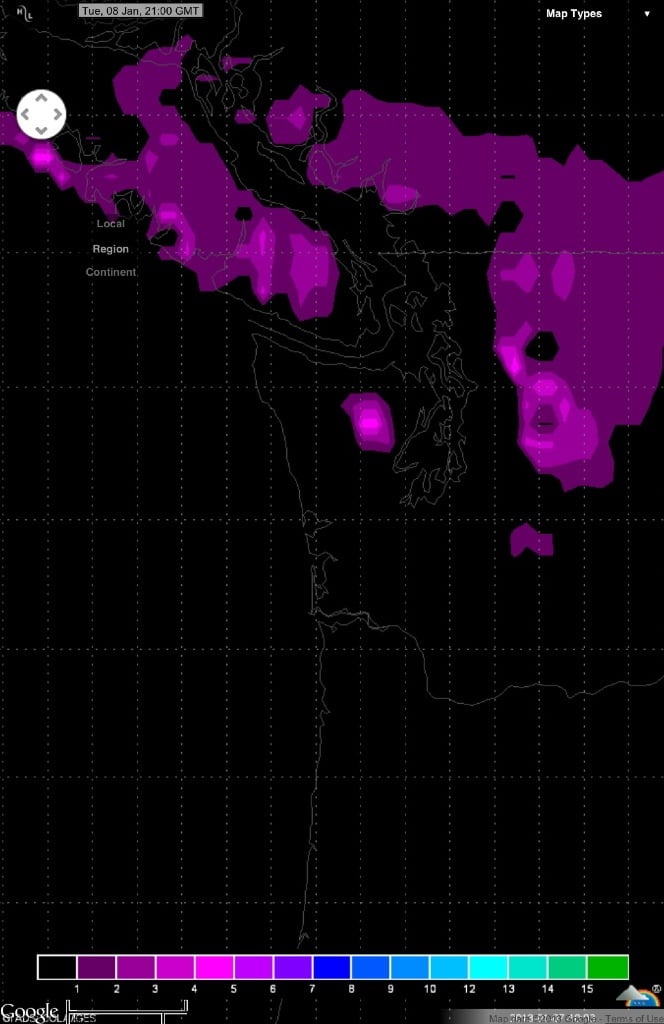 Backing up again to Tuesday night and Wednesday morning. While the GFS and UWash forecasts are not calling for snow in our region, this depiction from the European model is still showing a chance at least for places away from the water to get 1-2 inches of snow Tuesday night. We will see what the upcoming GFS and Euro model runs say. (Thank you to Monty in the comments for pointing me to the Wundermap of the Euro model. You can get to it by click the image)