This will be a pictorial post focusing on Christmas Eve and Christmas Day! Before then, expect alternating rain and snow showers today, tomorrow and Sunday. We will remain around the freezing mark so the best is to expect wet snow at any moment if you are driving or outside and be prepared.
I will update these images later this morning when the models update. But it's looking good for at least a West Coast style snowing, maybe slushy, ending rainy, Christmas…. Or maybe Santa will decide for us and make it all snow!
Temperatures/Pressures/Winds: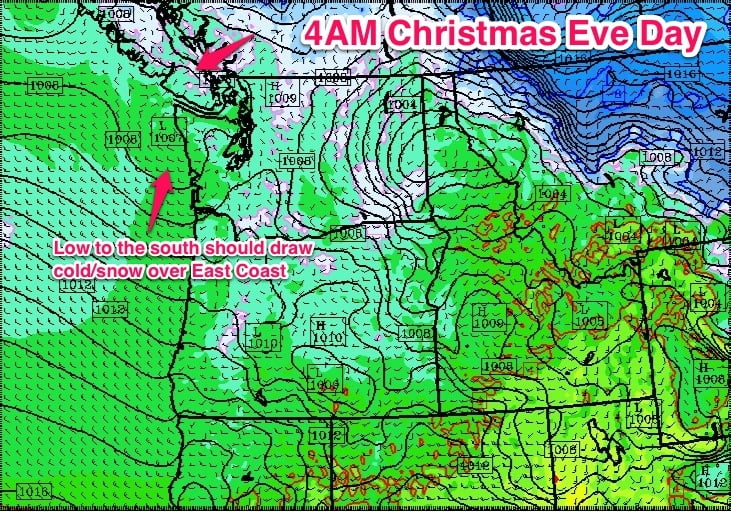 Precipitation: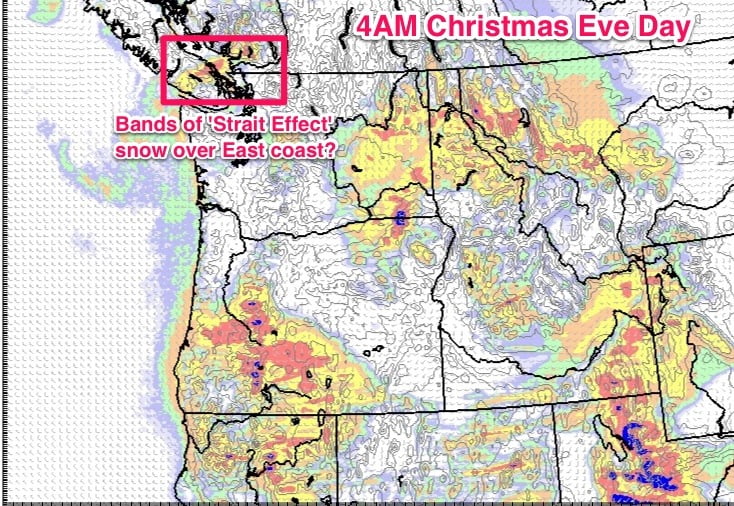 Oh and as of 3:12AM this morning, it is Winter!!. Happy Solstice. Thankfully, the world has Not ended yet (though you never know!) and hey, after today, the days only get longer straight on until June. Now that's a warm thought!