A very Merry Christmas to everyone. I hope all of you can bed down tonight in Port Alberni and wait for something that just does not happen very often.
Here are the words from Environment Canada we've all be waiting for.
10 to 15 cm of snow expected on Christmas day.
Please be careful. Please don't go driving if you do not have to. This is likely to be wet snow, but snow all the same.
Please DO have fun and go tobogganing!!!
There is a Snowfall Warning in effect:
The system will also bring snow to Vancouver Island on Christmas day. 15 cm of snow are forecast for Inland Vancouver Island. 10 cm of snow are expected over the higher terrain of East Vancouver Island, especially over northern sections.
I would love to know how many times in the past 50 years there has been a snowfall warning issued for Christmas Day in Port Alberni.
The wet snow should start falling overnight when Santa is hard at work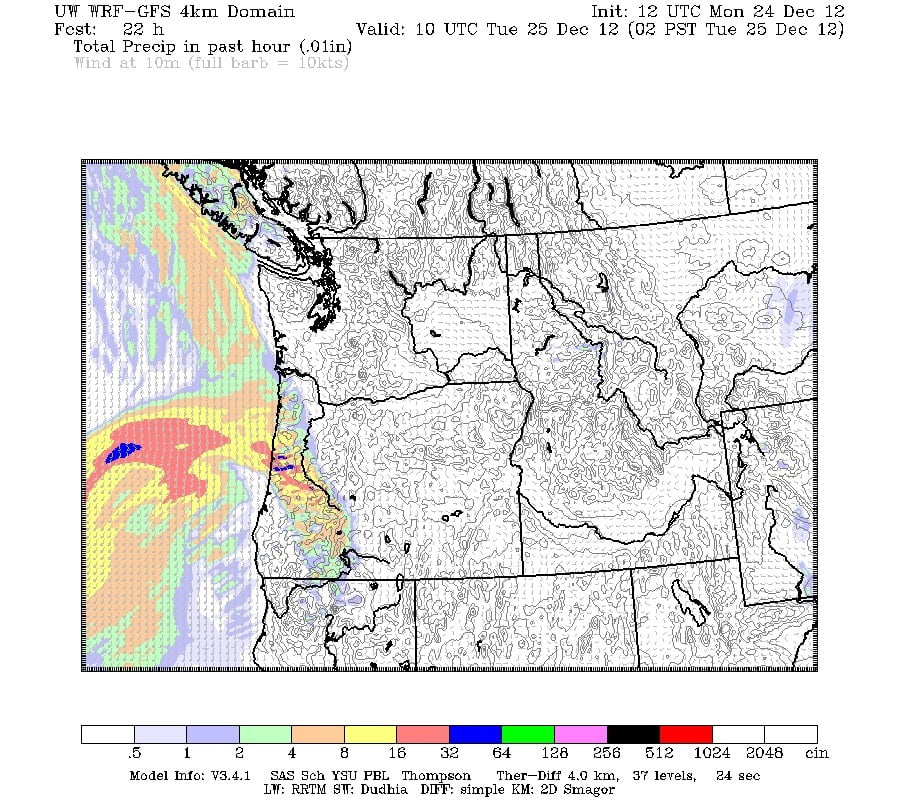 It will likely change to rain by afternoon, but hopefully not.
Have a very Merry Christmas. Hope all of you can enjoy this special gift! (And I hope it is a gift worth having! :))