Looks like the chances for some wet snow is increasing for Friday.
Here's the latest model: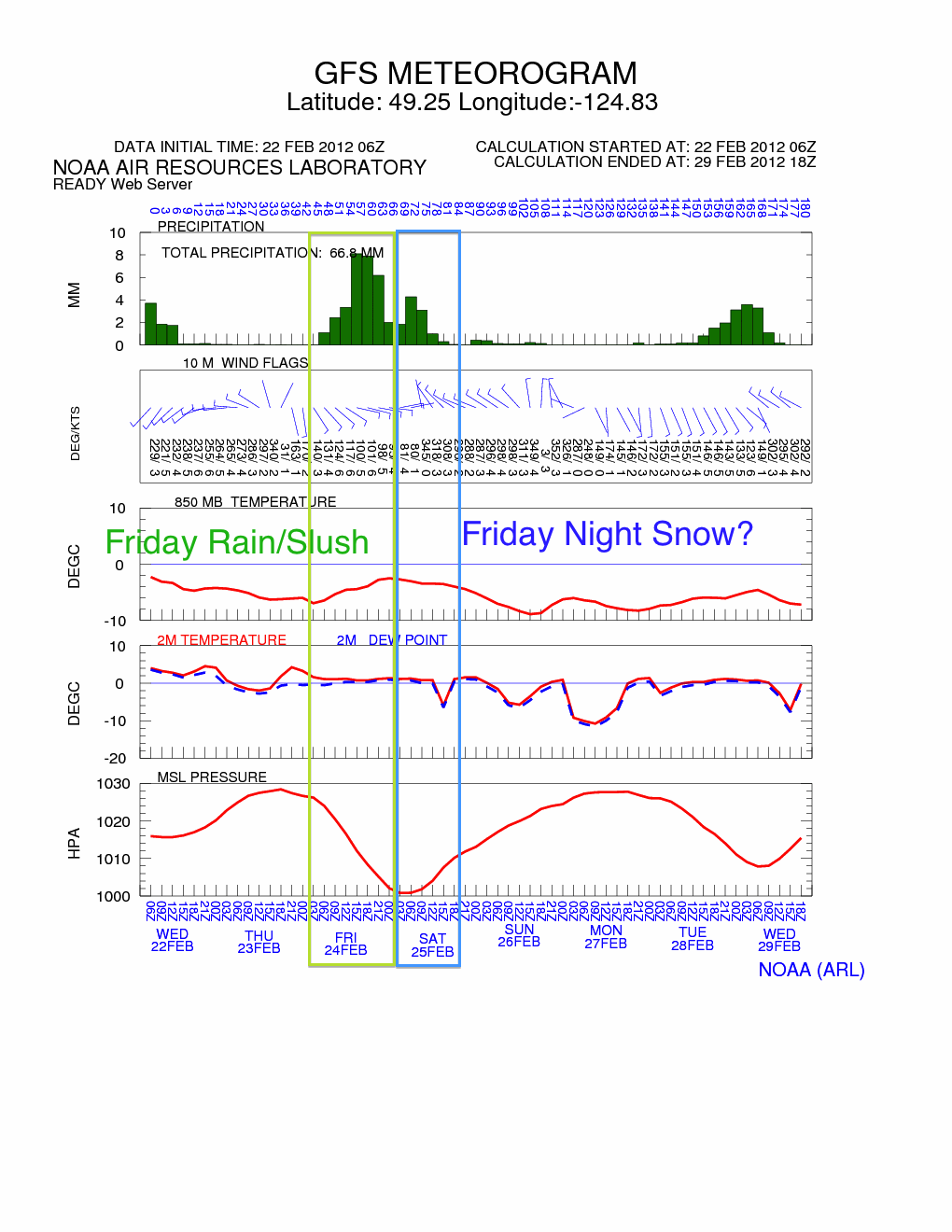 I've boxed out the two distinct parts of what I think might happen on Friday.
The green box is the start of the event, which should be wet but might include sleet/slush especially at higher elevations. The second event starts when the wind shifts from Southerlies to East and finally Northwest. Depending how strong that shift is and how cold the front is, it could switch the precipitation over to snow quite quickly. Again, as has been the case all year we will likely be right on the borderline of around 1C-0C so the smallest changes in temperatures, or how heavy the precipitation comes down, will determine whether it is snow or not.
It does look like a chance for some wind to accompany the action on Friday, which could make things very nasty. Outside chance of a Winter Storm Warning? (Wind+Snowfall) We'll see.
The good news is, for the kids, that it does not look like it will get immediately washed away so if we do get enough snow to matter, then we'll be able to play in it all weekend.
On the Long Range side of things… the GFS really backed off on the deep freeze in yesterdays runs. It's come back somewhat now though. And is showing a pretty snowy pattern all the way out to the week after next. Consistently below freezing with plenty of precipitation. Again though, take it with a big grain of salt. I would suspect what it will equate to is foggy days near zero with a chance of flurries, sleet, and rain.
Other models *are* showing signs that we could have an extended stretch below freezing at the beginning of March.