A cool start this morning as we got down to 5C. Low cloud likely kept us from getting colder as Campbell River got down to 0C.
It will stay relatively cloudy today and then cloud over a bit more as evening comes. There should be some showers from around 5PM through the night but it will stop by morning.
Once day breaks on Saturday we will be on a dry, and hopefully clearing and warming trend. The jetstream is going to go from this tonight.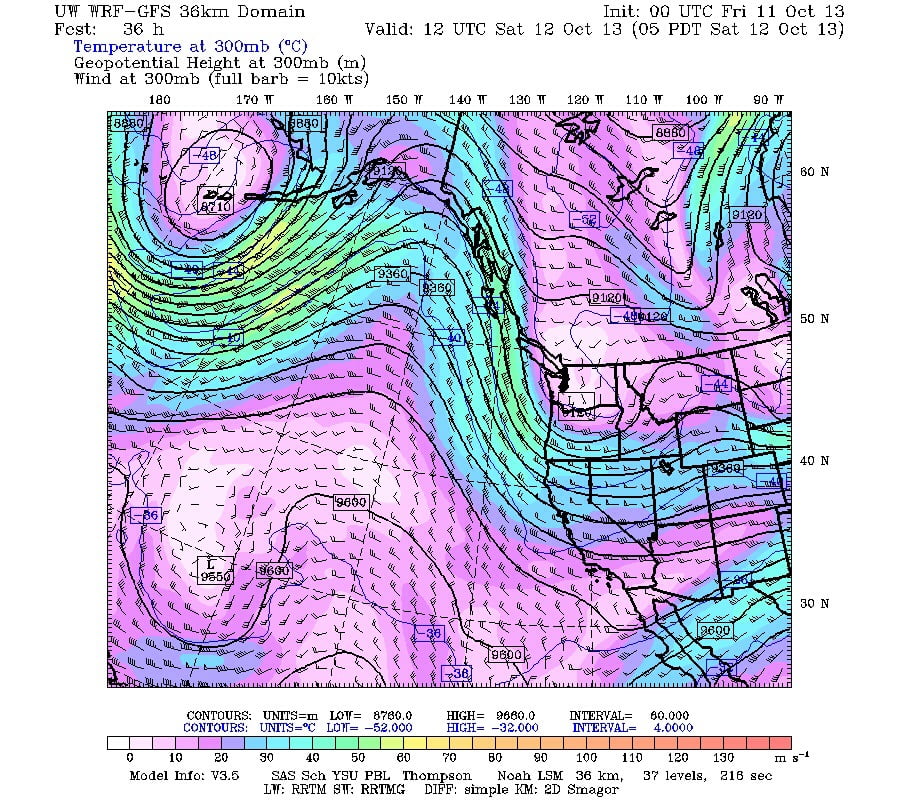 To this on Monday: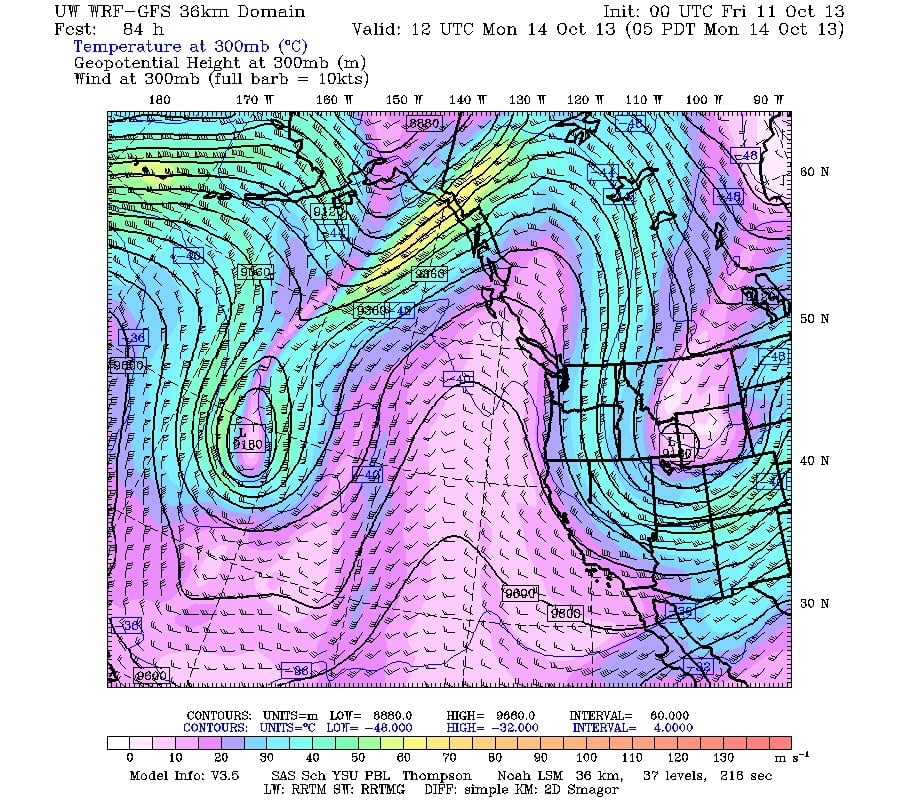 Which going to give us warmer than normal weather right into next week. But beware, there will be fog. 🙂 I'm hoping we hit 20C on Monday and Tuesday.
Have a very Happy Thanksgiving!