We got up to 17C yesterday (forecasted high was only 13). Friday, Saturday, Sunday, Monday… They will all be near the same!
Below is the 5PM forecast for Saturday. It is going to be beautiful.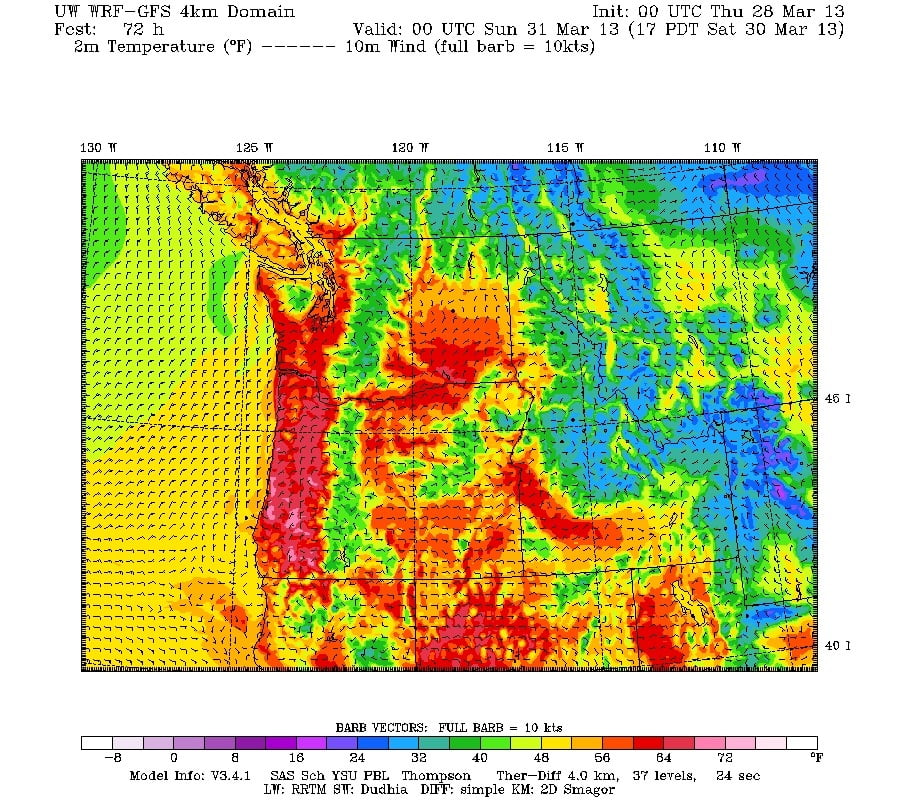 It has us getting up to 17C or so.
I still don't think we will hit the 21C EC has up for Sunday, but you never know, and really, it won't matter, because its going to be great no matter what the final temperature.
Here is hoping this is a sign of things to come….is it too early to start thinking about May long weekend, July 1st, swimming at the lake?
Maybe I need to start up the Summer First Day at 30C contest soon?
Happy Easter to all. I smell ham. (No really… I think someone brought a ham on the bus. lol!)