The predicted storm has arrived.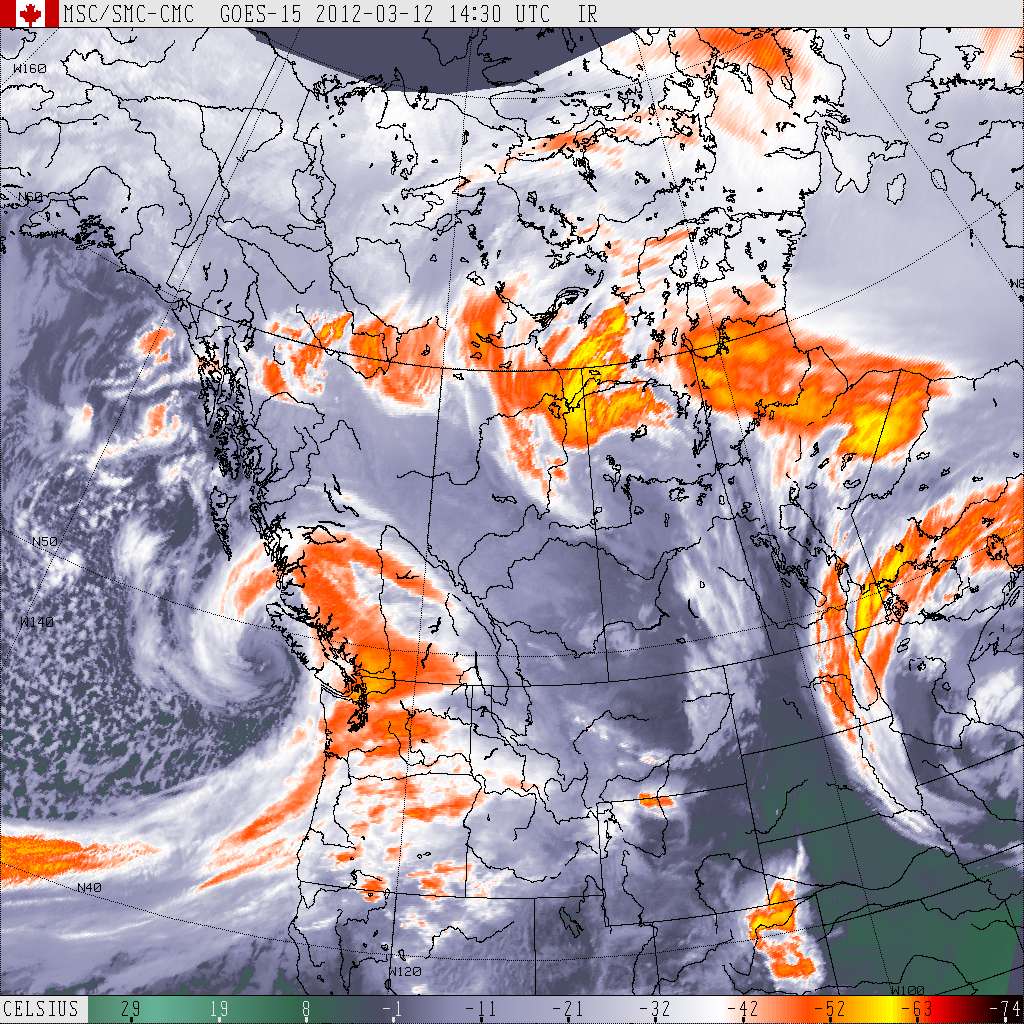 It's a beauty!
We are currently at 98.4kPa and the low is forecast to bottom out at around 97kPa so we have a ways to go yet.
Winds are calm in the Alberni Valley thanks to our protective mountain ranges but on the East and West Coast they are raging. I stepped off the bus at VIU and was greeted by driving rain and the sound of the flags flapping stiffly in the wind.
Expect cancellations on BC Ferries (many have already been cancelled this morning).
Whether Port Alberni gets any big winds remains to be seen, if it comes it will likely be before Noon but could be as late as 3PM or 5PM.
Oh, and the Hump was very slushy this morning. It should be melting and warming up there now but be careful. Sutton Pass is especially bad, as usual.