50mm and counting in Port Alberni … 200mm in Tofino!
Wow. You think it's been raining hard in Port Alberni today… how about getting 3 times that in Tofino!
You can check out the full stats for the station at Wickaninnish School in Tofino here.
Here are the two stations: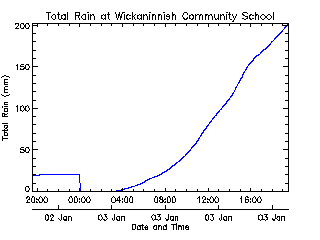 Tofino rainfall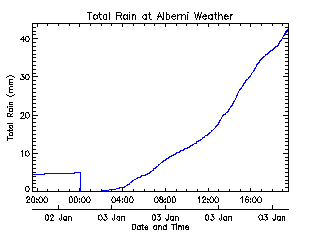 Alberniweather Rainfall
It seems the same… until you look at the scale on the left of the graph… mine only goes to 40mm… theirs, over 200mm!
Other stations around the area:
They've got 86mm of rain in Ucluelet,, 96mm at Bamfield, 69mm at Bowser, and only 15mm so far at Winchealsea in Parksville.
Expect it to keep raining through the night, we should get a small break early in the morning before the next front hits us.